6 Best Apps for Secure Messaging. It's never been easier to talk to people in this big, fast-paced world. With the amazing speed at which technology changes things, we can now send texts and call with just a few taps. You can remain in touch with family and friends in many ways besides messaging apps. For example, you could post a new photo on Instagram or tweet about your day.
Sadly, there is always something bad that comes after a good thing. It's not just people on the train or that sneaky brother who can listen to your conversations. The company running the messaging services can also listen in on them and use what they hear to benefit. Some hackers are definitely up to no good and can mess with things.
As technology improves and more people need messaging apps that work with new phones, the security of those apps becomes more important. Even though some businesses try to ignore this moral problem, others have taken the necessary precautions to ensure the security of your data. Here are some of the best messaging apps to give you the most comfort and peace of mind.
6 Best Apps for Secure Messaging
1
. WhatsApp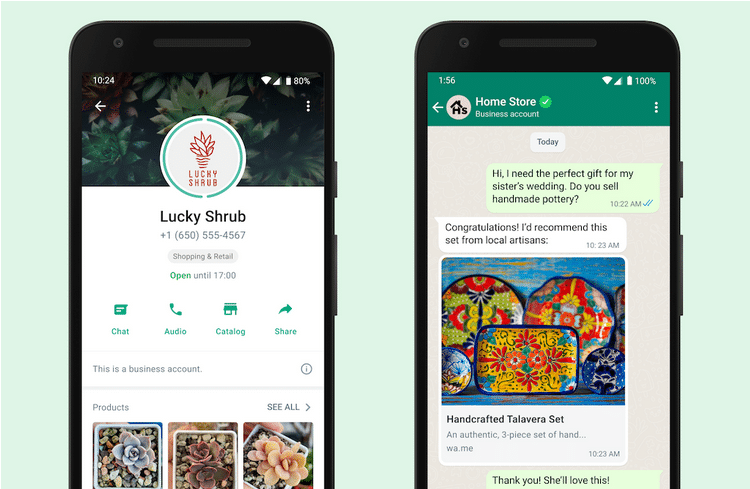 Both Signal and WhatsApp use the E2EE (end-to-end encryption) method to keep users from reading your texts without your permission. They use the same encryption method called Signal Protocol and work together. However, concerns have been made about WhatsApp's future security since Meta (formerly Facebook) bought the app.
Even though it has a worrying aspect, this messaging app keeps growing and has become people's best way to talk to each other. Businesses worldwide have used WhatsApp's business features to stay in touch with their users and use it for personal purposes. You can use WhatsApp on your PC and Android or Apple phone.
2
. Signal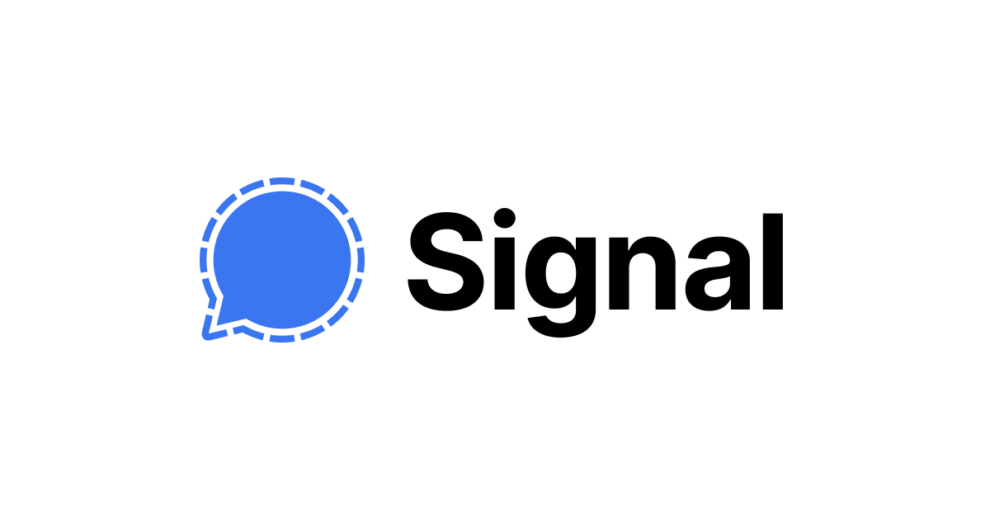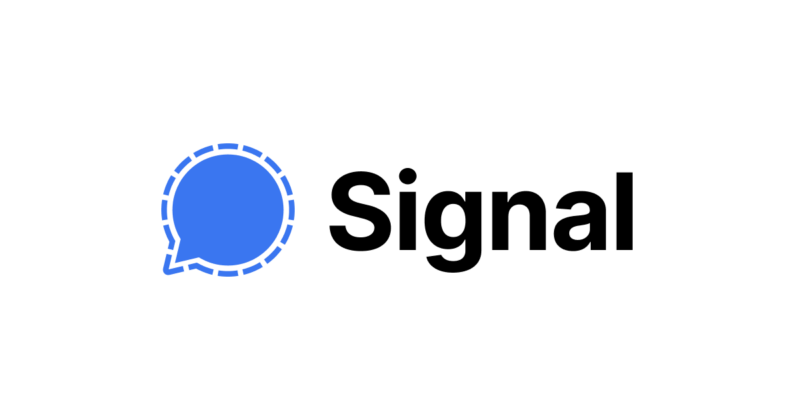 Signal is the best messaging app for people who care about security because a non-profit made it. This is because Signal is equipped with the best encryption in the business, which is endorsed by many people who care about online security. This is another way to get to your Signal account. You can get the free Chrome plug-in for your work laptop from the App Store or the Play Store.
Signal has many new features besides chatting and calls. It now has protected stickers and unique wallpaper. You can also hold a live call with up to 40 people simultaneously.
3
. Wickr
Wickr, like Wire, makes private messaging apps for personal and business use. Wickr Pro's business-focused offering has a VPN service called Wickr Open Access (WOA) that is more than just an E2EE tool. Wickr Pro's safe video call also features a screen-sharing choice for a hassle-free virtual show.
On the other hand, Wickr Me, the sister app to Wickr Pro, is for people who care about security and want a safe way to communicate personally. Wickr Pro is a paid app that has different monthly membership plans. Wickr Me is a free app. You can get Wickr's apps on Linux,iOS, Android devices, and Windows and Mac computers
4
. Samsung and Google Messages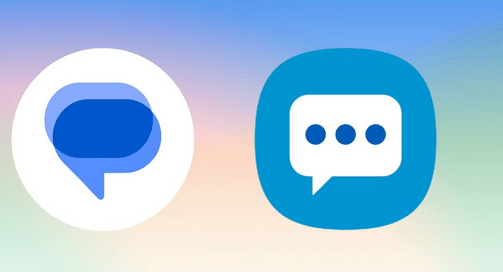 For people who use Samsung phones, this one is for you. Samsung Messages is a messaging app that works only with Samsung phones. It is usually already on your phone when you get it. This app is equipped with end-to-end encryption thanks to Samsung's Knox security.
You would also find Google Messages as one of the messaging apps with your Android phone. Both of these apps have many of the same features, but Google Messages lets all its users use rich communication services (RCS). Your phone's service still controls the RCS in Samsung Messages. In addition to other useful features, this system lets you send high-quality photos and videos, pay for things, and let people know where you are.
5
. iMessage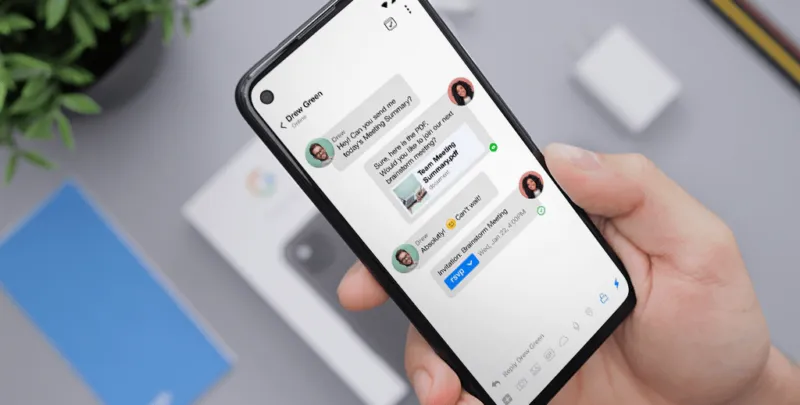 iMessage is Apple's messaging app, just like Samsung Messages. However, in addition to end-to-end encryption for your texts, iMessage also applies encryption to their FaceTime feature, ensuring that only you and your friends can see your video calls.
It would help if you did not back up your conversations to iCloud for maximum security, even though it has some benefits. This is because iMessages' encryption only works on the app, not your Apple devices. If you still want to keep a copy of your conversations, you should back up your iPhone in other ways to keep your info as safe as possible.
6. Wire
Businesses now mostly use the wire to keep their private communications safe. It was marketed as the safest tool for working together. It uses Signal Protocol and has its encryption called Proteus to keep it safe. To ensure the app's security, it also adheres to Signal's guidelines and uses open-source code that outsiders can check.
You can use Wire on both Apple and Android phones, as well as on your computer. It also lets up to 5 people have free accounts that can be used for business or personal reasons. The paid "Wire for Enterprise" version starts at $7.65 and has features like managing teams and holding group meetings.