Well, One of the best features of WhatsApp is its ability to be used directly from any browser on your computer. Simply scan a QR code from your phone onto your computer, and you're ready to use the WhatsApp app on your desktop or laptop computer.
Generally, the feature works flawlessly, and you should encounter no issues. However, there are times when it becomes unstable and will not work regardless of what you do. If you're already experiencing issues with WhatsApp Web not working on your PC, you may want to try one of the methods listed below to resolve the issue.
Make Sure WhatsApp Works On Your Phone
The first thing you'll want to check is that WhatsApp is compatible with your mobile device. Ascertain that the WhatsApp app on your smartphone allows you to send and receive messages.
Suppose you're having issues sending or receiving messages. In that case, WhatsApp Web will almost certainly not work on your PC, as it is merely a wrapper for the actual messaging app on your phone and is completely dependent on the phone app.
The following are some steps you can take on your phone to resolve WhatsApp issues:
1. Toggle the airplane mode
2. Toggle the mobile data option
3. Toggle the WiFi option if you use a WiFi network
4. Reset network settings
Reactivate The WhatsApp Web Session
Toggling the sign-in and out option on a PC occasionally resolves the broken WhatsApp Web feature. However, this is simple to accomplish; all you need is access to your phone.
Use a browser on your PC to access WhatsApp Web.

Once it has loaded, click on the three dots at the top and then on Log out from the newly opened menu. On your PC, you'll be logged out of your WhatsApp account.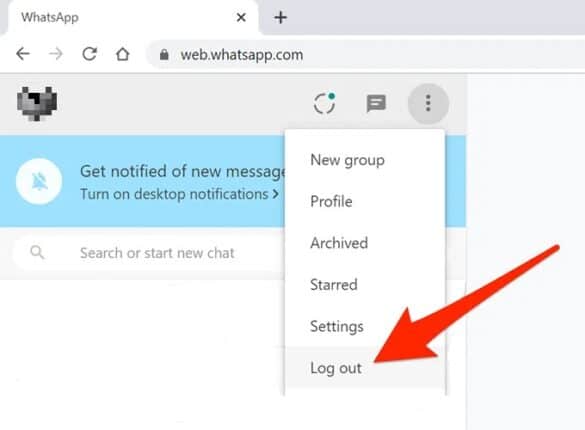 Next, Open the WhatsApp application on your phone and select WhatsApp Web from the three dots in the top-right corner. It'll assist you in connecting to your PC.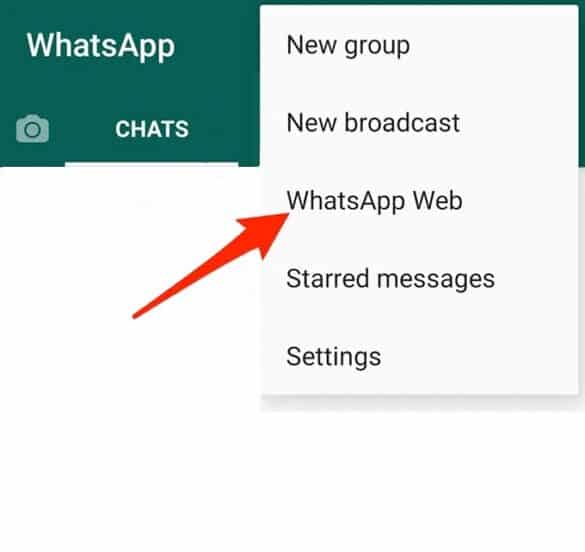 Your phone's camera will open, allowing you to scan the WhatsApp Web QR code. Scan the code displayed on the screen of your PC with your phone.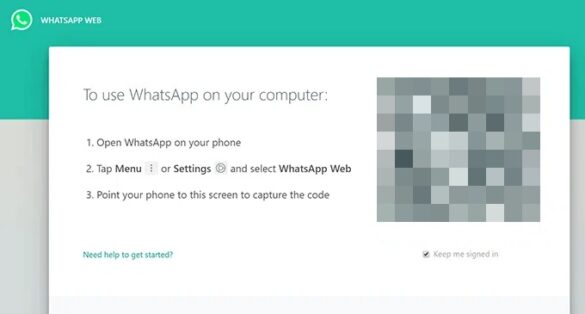 You'll be redirected to WhatsApp Web, where it should work normally.
Use Incognito Mode In Your Browser
A standard web browser window retains all of your cache, cookies, and other temporary files. Unfortunately, these files can occasionally cause WhatsApp to malfunction.
On the other hand, an incognito window does not use any of your existing cookies or site data, and thus it is recommended that you try WhatsApp Web in it and see if that resolves the issue.
If you're using Chrome, select the New incognito window by clicking on the three dots in the top-right corner.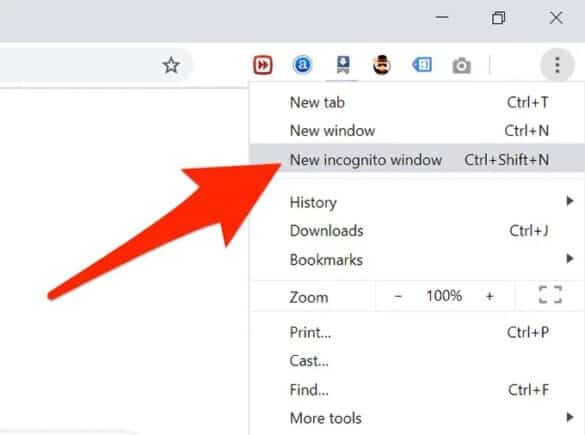 To access incognito mode in Firefox, click on the three horizontal lines in the top-right corner and select New Private Window.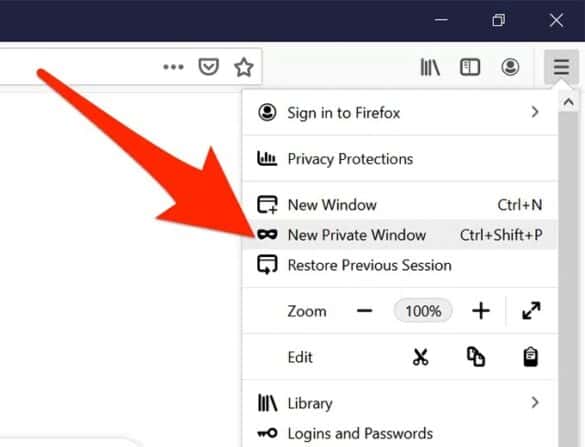 Here, In the address bar, type https://web.whatsapp.com and press Enter.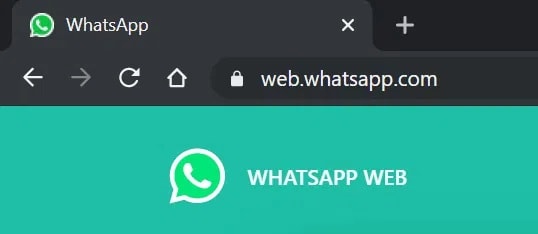 Use the standard log-in procedure to access your WhatsApp account.
If the issue was caused by browser data, switching to incognito mode should resolve it, and you should no longer experience the WhatsApp Web not working issue on your PC.
Clear Cookies In Your Browsers
While an incognito window accomplishes the task, you are automatically logged out of WhatsApp Web once it is closed. Well, You must log in, each time you want to access the account, which is time-consuming and inconvenient.
Another way to resolve a browser issue is to clear your browser's cookies.
Clear Cookies In Google Chrome
In Google Chrome, click the three dots in the top-right corner and select Settings.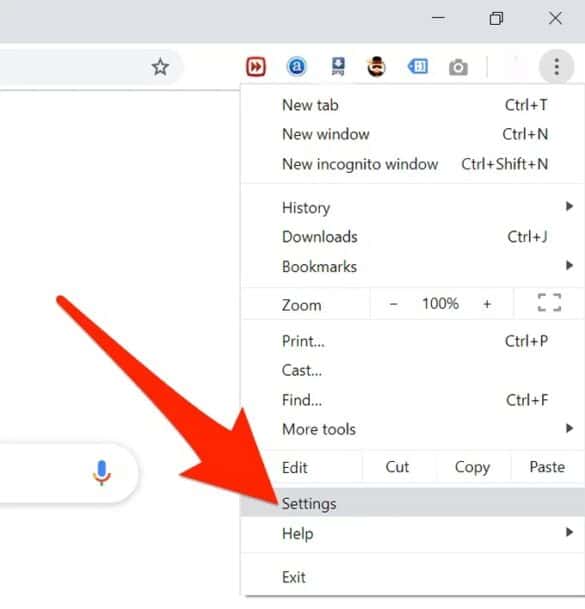 On the following screen, click Advanced and then select Clear browsing data.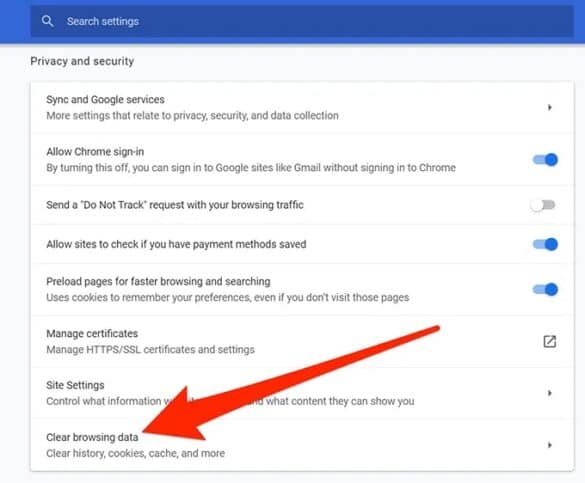 Ensure that you are on the Basic tab.

Well, From the Time range menu, select All time. After that, select the option for Cookies and other site data and click Clear data.

Clear Cookies In Firefox
Select Options by clicking on the three horizontal lines at the top.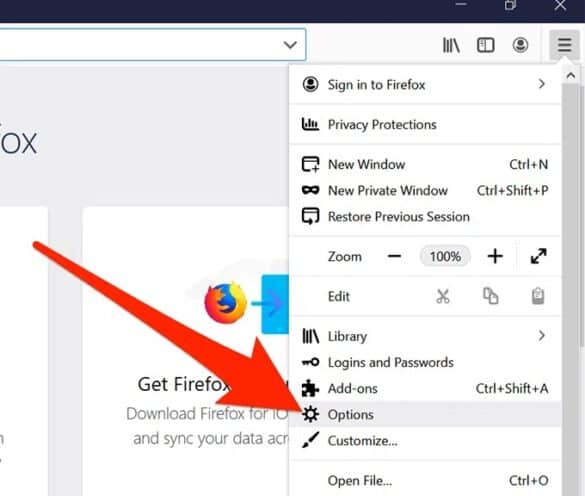 From the left sidebar menu, select Privacy & Security.

In the right-hand side pane, click the Clear Data button.
Click on Clear after checking the first box labeled Cookies and Site Data.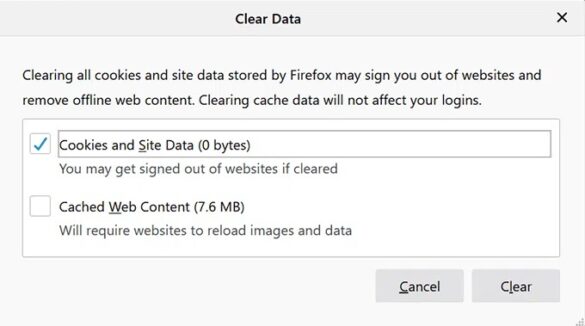 After clearing your cookies, open the WhatsApp Web site in your browser and sign in to your account. This time around, it should work flawlessly.
Let WhatsApp Bypass Your Network Settings
One reason WhatsApp Web does not work on your computer is that your firewall or network settings prevent the WhatsApp website from loading.
Well, If that's the case, you'll need to contact your network administrator and request that they whitelist the following domains to allow them access to your network:
web.whatsapp.com

*.web.whatsapp.com

*.whatsapp.net
Once these websites are permitted, you will be able to access and use WhatsApp Web on your PC.
Disable The VPN Service On Your PC
If your PC is configured with a VPN and is running, you may wish to disable it to see if this resolves the issue. WhatsApp may identify your VPN IP address as an unauthorized user and block you from accessing your account.
Well, By launching the VPN app and selecting the disable option, you can temporarily disable your VPN. You can reactivate it once you're finished with WhatsApp Web.
Use Internet Troubleshooter On Your PC
If you continue to experience problems with WhatsApp Web on your PC, you can use your computer's Internet troubleshooter to determine the source of the issue.
On your PC, open the Settings app and navigate to Update & Security.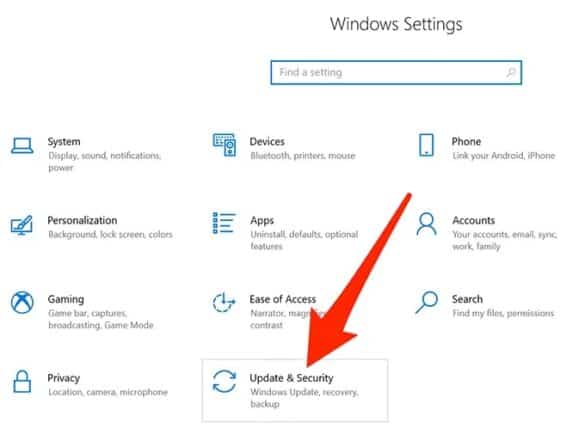 In the left sidebar, click Troubleshoot.

In the right-hand side pane, click Internet Connections and then select Run the troubleshooter.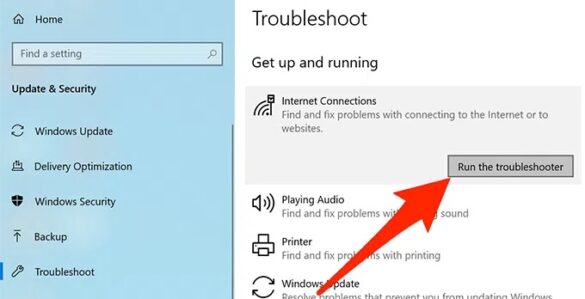 Choose to Help me connect to a specific web page.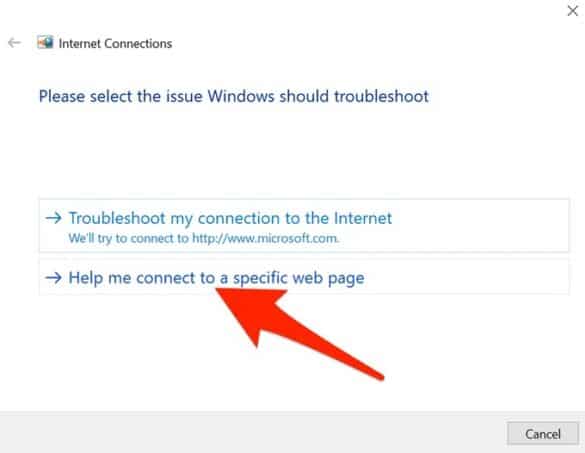 Next, In the field on your screen, type https://web.whatsapp.com and click Next at the bottom.
Here, The troubleshooter will inform you of the root cause of the issue.
Also, You can then take the necessary steps to resolve the network or Internet connection issue on your PC.