Top 10 Unauthorized Phone Tracker Apps for 2023. Want to secretly track your child's mobile to find out where they are all the time? This list of the top 10 phone tracking apps might be very helpful for you if that's the case. With all of these apps, you can track a phone without knowing Wing (without the owner's information). They also work in almost every country, like the USA, Australia, and the UK. Okay, let's begin!
Anjelica Rivera, a phone tracker expert from CellTrackingApps, has been asked to help us out and share what she knows. She has been in the business for over six years and has tested and reviewed many phone trackers. We'll discuss features, choices, pros and cons, and pick our favorite.
So, let's get started!
10 Best Phone Tracker Apps Recommendations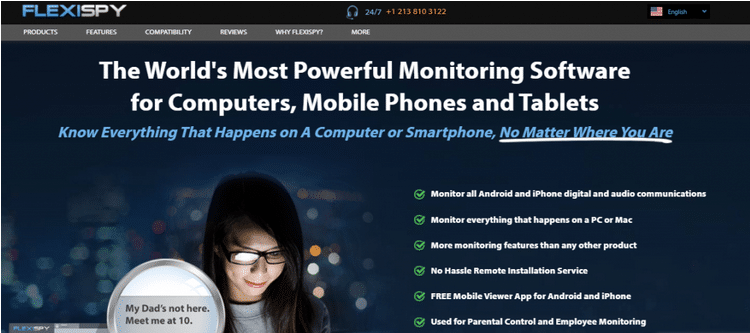 If you remember, FlexiSPY software started as a spy app. That doesn't mean it can't be used to track a cell phone. In any case, the goal of any spy app is to locate mobile devices. FlexiSPY has some good features and is very popular because it works well at tracking goals. For example, it lets you keep track of the target's movement and the current location of their cell phone. It also lets you secretly check on your target's calls and other conversations.
Because the app won't be visible on the target's phone, they won't know when the other person is tracking their phone. They won't know that you're doing that in the background, even if you live to track the target. The cool thing about this app is that it lets you control and access the target device to get data and other proof. You can even take pictures with the phone that the owner won't be able to see and have them sent to your account. You can also restart the target mobile and check to see how much power it has left.
It costs money to use FlexiSPY, just like everything else. This app is pricey because it has so many features that can be controlled from afar. The monthly access fee is about US$68, and the annual subscription is US$149. The special plan costs about US$199 for only three months of access, which is even more expensive. More access to features like camera and mic control, live call tracking, and more is available with the paid plan. Also, if you all want simple software for listening in on conversations, this premium plus package is the best choice.

mSpy is a fantastic mobile tracking app that lets you locate the target phone without the owner's knowledge. The app was mainly created to serve the purpose of spying, as the name suggests. Android or iOS mobile device can be tracked with relative ease using the app in stealth mode. The job of mSpy is already being done, but it keeps running in the background.
You can track someone's cell phone without them knowing. This app lets you see their free browsing records, SMS, calls, chats, Facebook and other social media sites, and more. Lastly, it is an easy-to-use mobile tracking choice that usually works best for call log monitoring and has many useful tracking features.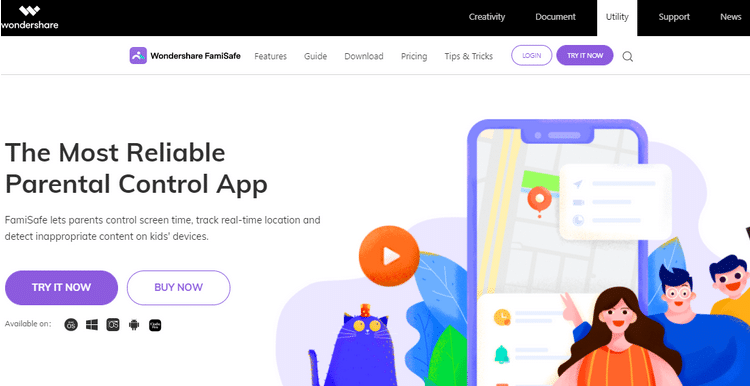 The FamiSafe mobile tracking app can work with any smartphone. It's very easy to use and has many strong features that make tracking your target device very quick. The app will send alerts while looking for a target mobile or other device. People who have used FamiSafe say that the geofencing tool is an important and useful. Geofencing lets you limit your child's phone and lets you know immediately if they leave or move farther away from that limit.
Additionally, the app lets you view your child's web data and keep track of their location. To fully control it by blocking the target websites, this keeps you aware of any harmful apps or games that are too hard to stop playing (if your child has access). It also lets you see any unsuitable terms that were looked at on YouTube or other social media sites. It also lets you know when the app (FamiSafe) finds inappropriate pictures or videos.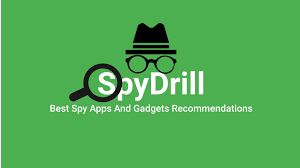 Your child can get a good night's sleep with the help of the FamiSafe app, which lets you block certain apps and websites, including the internet, on their phone at night. To find out where your family member is and control the target phone, you can also track their phone.The KidsGuard Pro app
Another app that uses GPS technology to locate the target phone without the owner's knowledge is the KidsGuard Pro App. It gives your kids the safest online experience and lets you always keep an eye on their phone from the app's menu. After that, you'll know if your kids or other family members are safe. You can see your kids' past locations, including the exact time and details. You can also see what's on their phones, including photos, browsing history, SMS, and other private information in any social media app, like WeChat, Line, etc.
The KidsGuard Pro App is quick and easy to use. You can use this app if you are a parent who needs more time to spend hours learning a new one.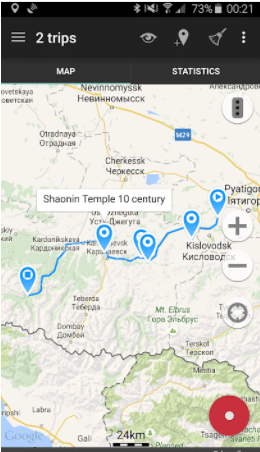 You can use Google Maps to find your family members with the GPS Tracker App, which is not professional software. If you have an Android phone and have used Google Maps (which comes with all Android phones), this is a good choice.
The app doesn't let you track goals, as well as some of the other apps on this list. If you can get your target to share their present location on an online app like WhatsApp, you can still find them. This is called "live tracking." And that's it. You can't listen in on their calls, read their texts, or see what they're doing on social media or chats with other friends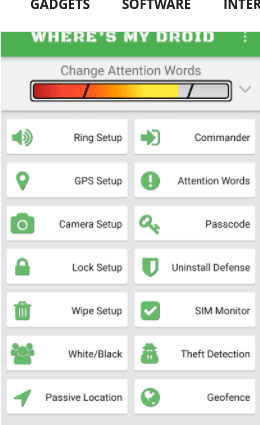 My Droid mobile tracker is an amazing spy app that can help you locate your lost or robbed phone; it turns up the volume and rings your phone when it's ready. If your phone is not close enough to hear the ring, the message is sent to GPS (Global Positioning System) so that it can be correlated with Google Maps. An online command system helps you locate the target device location from anywhere.
By keeping track of the device's progress from one location to another, you can also track its past location. You can lock the location from any device to protect your personal information from unauthorized access if your lost mobile device holds much private or sensitive information. The app has automatic features that look for and respond to possible theft.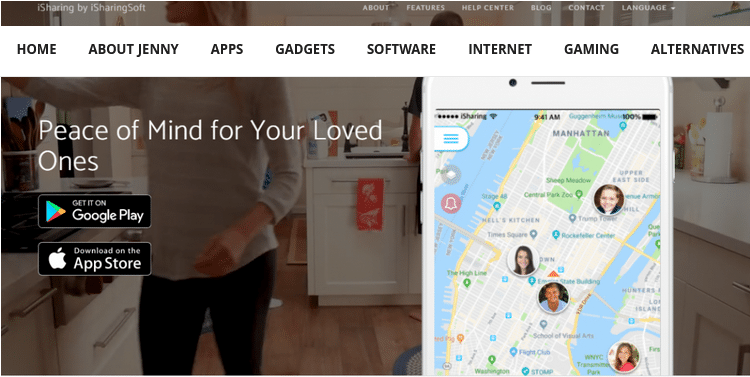 Isharing's mobile tracking app is unique because it helps you find your lost phone. The main feature of Isharing is the ability to locate and contact your friends and family members by tracking their present location. Aside from that, you also get a warning message whenever your target person comes or departs from the current location. You can even view the location records of the owner of your target device with this app, which is a unique feature. Shake the phone if you run out of time and want to introduce yourself to a family member. Through its mobile turn-on feature, the Isharing app lets you use your phone as a walkie-talkie.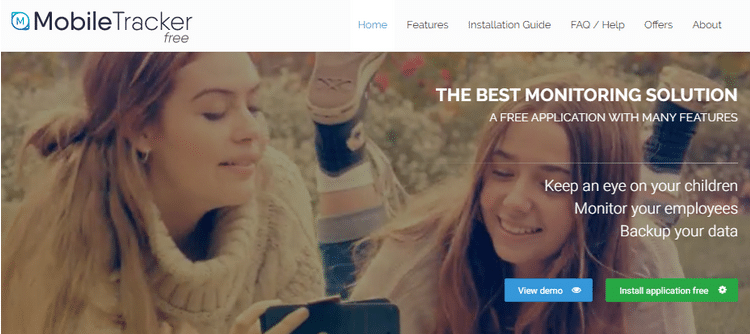 Mobile Tracker Free is a phone tracking program, and app that lets you find out much about what your lost or stolen phone is up to. This app functions like spy software to track other features like calls, SMS or MMS tracking, Facebook activity, Email, WhatsApp, and many others. One of the best free-running apps right now is mobile tracker.
It is easy to set up and install, and it is also simple to use. For your child or another target person, it's easy to get back their old (removed) SMS, call, or other chat records. Any Android phone can use the app.
Using your lost phone by another person, you can also track which social networks they are using.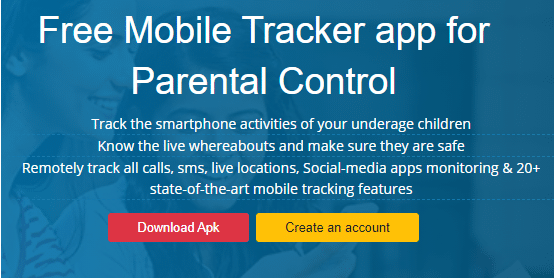 Cell tracker is a free mobile tracking app offered on the market. It keeps track of everything your target smartphone does, whether it's a child underage or someone else. Live tracking lets you also use this app to know your family's location. You can monitor social media, access live video feeds, and use many other features with Celltracker.
Cell tracker uses hacked real-time tracking features to monitor all text messages. It also keeps track of all arriving and outgoing calls and gives you a clear recording of each one with timestamps and lengths. The same is true for message tracking; whether it's arriving or leaving messages, you're told of the message type, case, and content. Cell tracker checks your target phone and lets you know about all the apps loaded on that phone.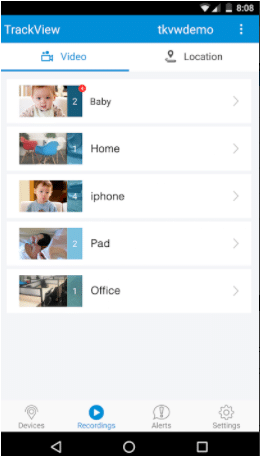 Track View is yet another great app for tracking. You can check on the private app installs in addition to mobile tracking. One thing that makes this app stand out is that it sends a quick buzz and alert in case of an emergency.
Tracking sent messages and warning buzz are both supported by the app. Sound cum motion recognition, video, and IPcam monitoring are some of the other cool features of the Track View app.
Verdict: Which is the Right App To Track Phone Without Permission
There isn't a single app that can answer the question, "which is the best phone tracker app to install?" The best way to track your target cell phones is to install the one with all the features you need. Others may come in luxury deals (mostly with higher pricing) or within your budget, while some may be free. Some may be easy to use and some that may need to be. Find the one that will best serve your needs in the end.
So that you know, here are the top three choices that experts say you should make:
This is it if you want an app that gives you full access to, tracking of, and power over the target phone.
Choose Mobile Tracker Free to get lost messages, chats, monitor calls, and more.
Cell tracker: If you're looking for an app with real-time tracking features, including incoming and outgoing calls, time and date, messages, and the contents of any other type of content, this is it.