If you have lost your data don't panic there is a solutions. Here are the free and best data recovery software and apps to help you recover your files, photos and documents. This list contains our top 10 best data recovery tools for 2019. While there is free data recovery software available we strongly recommend choosing for a paid option which will maximize your chances of recovering lost files with the minimal amount of hassle.
We've all done it before: you click the delete button, but didn't really mean to get rid of that photo album or document forever! You search frantically through the Recycle Bin for any traces, but alas, the treasured file you accidentally banished is gone from your hard drive forever…or is it?
With the help of data recovery software, you can undo the mistakes of the past, and even unearth long-forgotten parts of your storage media that you may not know existed in the first place.
But what exactly is data recovery software, and how does the whole process work? How can it bring files back from the dead after they've supposedly been forgotten? And maybe most important of all: is it going to cost you anything?
Read on in HowtoDownload.cc guide to find out everything you need to know about how Data recovery software works, as well as a few recommendations on which companies we think provide the best free and Paid software options in 2019.
What is Data Recovery Software?
Data recovery software is a program that will help you to restore your lost data from your PC or laptop. Data loss is very common these days. There are many reasons for data loss like maybe your operating system crashed due to some threats and virus or it might be an accidental deletion. And this is not only experienced by an individual but this problem is also common in professional level also. So to tackle this situation one should definitely invest in top best data recovery software. The software first scans the disk where you stored your important data, find those files and restore them in its original format. Very Simple!
How do these File Recovery Programs work?
When you delete a file it first goes to Recycle Bin. From there you can restore that particular file without any issue. But when that same file has been deleted from Recycle Bin also then you can't access the file. But it actually isn't deleted from your system. It just loses a path from the file system. However, the binary file (1's and 0's) are still available in the hard disk but not accessible to you.
And best file recovery software is designed to dig the hard drive of the computer, locate all the deleted files and restore the files in its usable form.
And if the deleted file does not get partially overwritten by another file, the chances are a data recovery software will restore your file in its original form.
Professional 10 Best Data Recovery Software 2019:
1 : Disk Drill
2 : Active@ File Recovery
3 : Stellar Data Recovery Professional for Windows
4 : Recuva
5 : EaseUS® Data Recovery Wizard Professional 12.0
6 : Recoverit
7 : Prosoft Data Rescue
8 : ParetoLogic Data Recovery Pro
9 : iCare Data Recovery
10 : Remo Data Recovery
DiskDrill is a powerful premium data recovery software that recovers lost and deleted data from various storage media with just a few clicks. DiskDrill can read nearly all popular file systems and helps you recover lost data from any storage drive with any file system. It supports the recovery of multiple file types, including pictures, videos, documents, emails, archives, etc.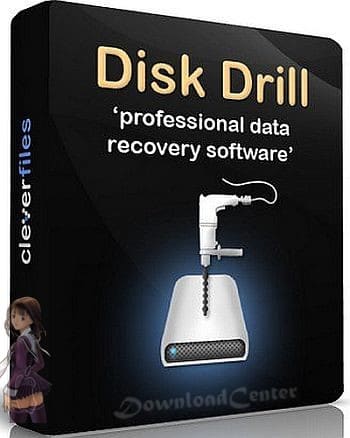 Much like stellar records recuperation professional, diskdrill also gives multiple experiment alternatives, i.e., short experiment and deep scan.
One of the maximum distinct features that diskdrill gives is the top class records protection that is additionally referred to as 'extended recycle bin.' it basically gives an extra level of protection that shops targeted statistics approximately the files and folders you delete. it maintains handiest the lost documents' facts, no longer the actual documents and thus, takes less space and makes facts healing clean if you keep it installed to your device.
With an choice to sort recovered documents and folders primarily based on time, size, and file type, the software indeed facilitates faster and unique facts recuperation. it is like minded with windows (10, 8.1, 8, 7, and xp).
Even as the software program supports many record sorts out of the container, it can not test and recover custom or unusual report kinds.
What people are saying about this software:
Disk Drill is great for users who need a quick solution, but might not have the depth that true geeks crave…. Reference Link
Active File Recovery software effectively finds out your lost and deleted files from various storage devices and recovers them with just a few clicks. The software supports recovery from multiple internal and external storage media, including RAID volumes. The software also supports signature-based scan that lets you recover maximum data from formatted and RAW disk drives.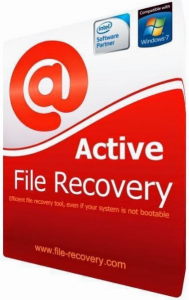 Besides, the energetic file restoration is the handiest facts healing software that comes with in-built hex editor to which they call 'energetic disk editor.' the software program supports one hundred fifty+ not unusual report types and helps nearly all report structures which can be generally used which include fat(fat16/fat32), exfat, ntfs, refs, apple hfs+, unix ufs, linux ext2/ext3/ext4, btrfs, xfs, and jfs.
With lively document recuperation, you could recover records from raid drives, locate custom file types, and carry out uncooked recuperation.
What people are saying about this software:
Active@ File Recovery Standard is one of the more effective and affordable sector-based file recovery utilities on the market. At only about $35, it's considerably cheaper than … Read full Review Here
Stellar Data Recovery Professional for Windows is the most recommended data recovery software with an easy to use and beautifully designed user interface that makes this program a pleasure to use.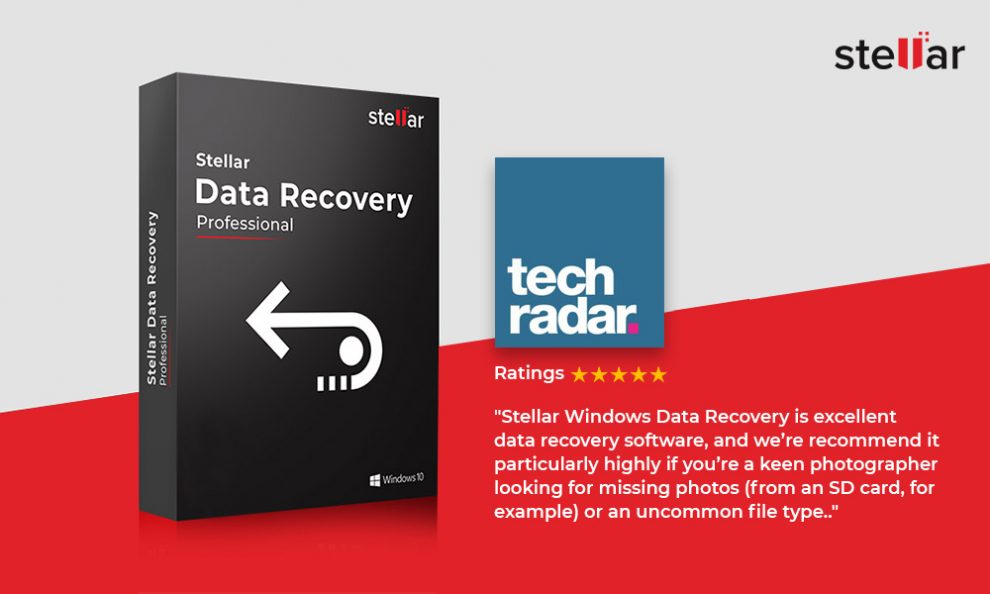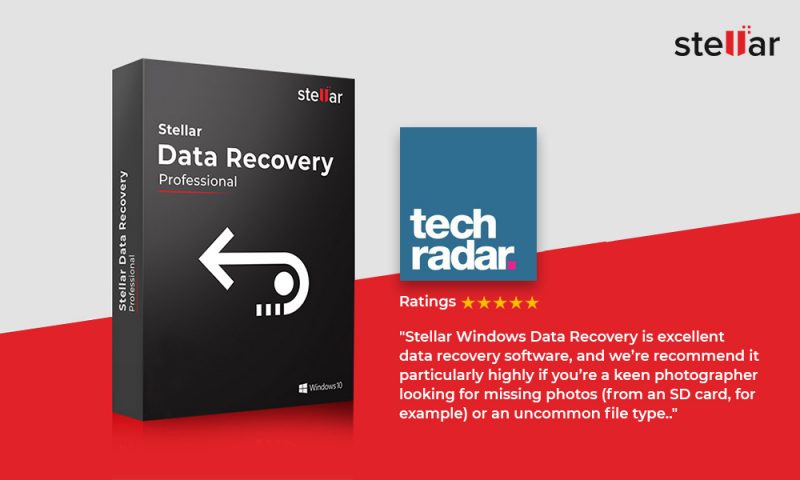 This software recovers all forms of lost and deleted files from an inaccessible, corrupt, and formatted storage media. unlike different report healing software, stellar statistics healing professional helps you to recover custom record sorts along side extra than three hundred preferred documents sorts.
Further, via the 'deep scan' alternative, you can get better every bit of misplaced or deleted information from raw drives. it additionally facilitates an option to picture or clone the storage drive that facilitates you restore statistics from a failing or badly corrupt hard disk power with out causing any further harm.
Stellar records recovery expert for home windows is compatible with home windows 10, 8, and in advance versions. you could get better your lost information from any storage media, such as tough drives, ssds, sd playing cards, reminiscence playing cards, usb flash pressure, and so forth.
What people are saying about this software:
Stellar Windows Data Recovery pro has a special feature that allows you to recover data from any previously created disk images or create a disk image of any drive, partition or volume. You can create an image of hard disks, existing logical volumes… Reference Link
Recuva is a lightweight premium deleted file recovery software from Piriform that helps you recover deleted data from Windows storage media. The free version of the software offers some of the most basic data recovery options that can help you restore recently deleted files from Windows PC or supported internal and external drives.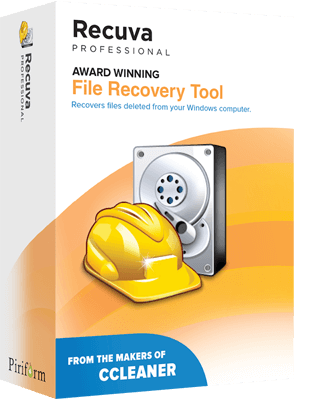 Its wizard-like interface makes deleted documents/ folder healing short and is supported by windows 10 and earlier variations. it also capabilities a cozy document eraser software that let you smash your sensitive and private files permanently past restoration.
However, for the duration of installation, recuva tries to down load other programs on your laptop. it makes use of 'dark pattern' to force installation those needless add-ons in a roundabout way.
What people are saying about this software:
Fantastic software. Quick to install, simple to use and worked brilliantly! My Windows PC decided to updated as I was copying over some photos from my SD card, and I had deleted them on the SD card before realizing that not all had been copied… Read Full Review here
EaseUS® file recovery tool supports lost partition recovery and RAW drive recovery with Deep Scan from various storage devices formatted as FAT32, exFAT, NTFS, EXT2/EXT3, HFS+, and ReFS.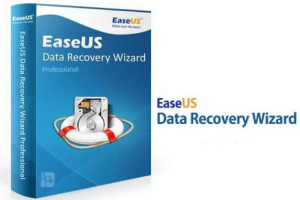 The software can preview few supported record types and is well matched with home windows 10 and in advance versions inclusive of windows server 2016-2003.
But, the software lacks a few critical features along with the potential to create disk picture, no overwrite protection, no option to resume recovery, and no help for encrypted media
What people are saying about this software:
EaseUS Data Recovery Wizard is a thorough piece of data recovery software that will even impress IT professionals looking to sharpen their edge. It would beat the competition except for a few tiny flaws… Reference Link
Recoverit is another premium deleted file recovery software from Wondershare® that helps you retrieve all types of lost and deleted files/folders such as pictures, videos, archives, documents, etc. The software helps you salvage data from deleted, corrupt, and formatted volumes.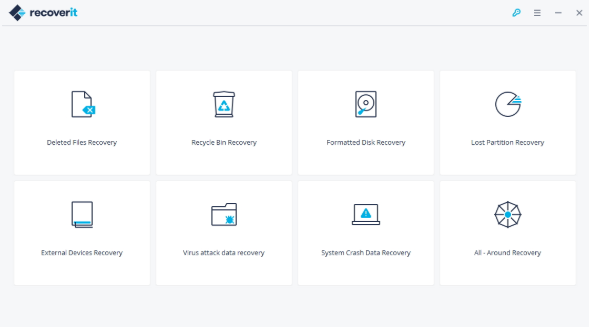 The software helps the recovery of many file types from a couple of report systems. after the experiment, you can preview the files and shop them with just a few clicks.
But, there may be no overwrite protection, and the software lacks the choice to picture or clone disk. moreover, there's no aid for encrypted storage media both.
The software program is compatible with home windows 10 and in advance variations.
What people are saying about this software:
One of the most popular data recovery solutions on the market today, Wondershare Data Recovery offers a budget and user-friendly experience for one and all. Though not as powerful as some options on the market, it can't be beat for price, as you can read in our Wondershare review…. Reference Link
Prosoft recently came out with its latest release— Data Rescue 5 that offers much faster undelete software with improved user-interface. There is also a free version of Prosoft Data Rescue 5, named as Deleted File Finder, which only lets you find the files that can be recovered.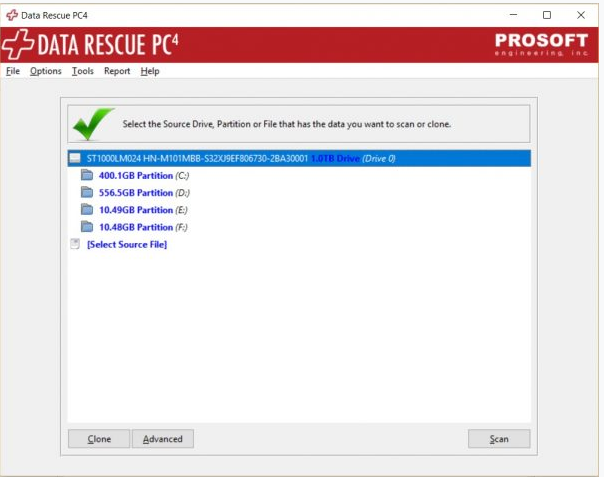 The prosoft records rescue additionally supports raid healing and helps uncooked drive recuperation together with duplicate file recognition feature that enables you preserve area and save time.
However, the software lacks some important features that assist in relaxed and quicker recuperation such as an option to resume recuperation at a later level, overwrite protection, signature-based record recovery, and guide for encrypted storage media.
What people are saying about this software:
Prosoft Engineering Data Rescue is one of the most powerful tools out there. It offers a variety of features, restores more than 100 file types and allows to restore internal and external storage. However, it might seem expensive and a deep scan is slow…. Reference Link
ParetoLogic Data Recovery Pro is also an efficient undelete software specifically designed to recover various deleted files and emails. It can help you restore lost files from USB drives, hard drives, SSDs, SD cards, etc. The inbuilt email recovery options provide controls to recover deleted or lost MS Outlook, Outlook Express, and Vista Windows mails.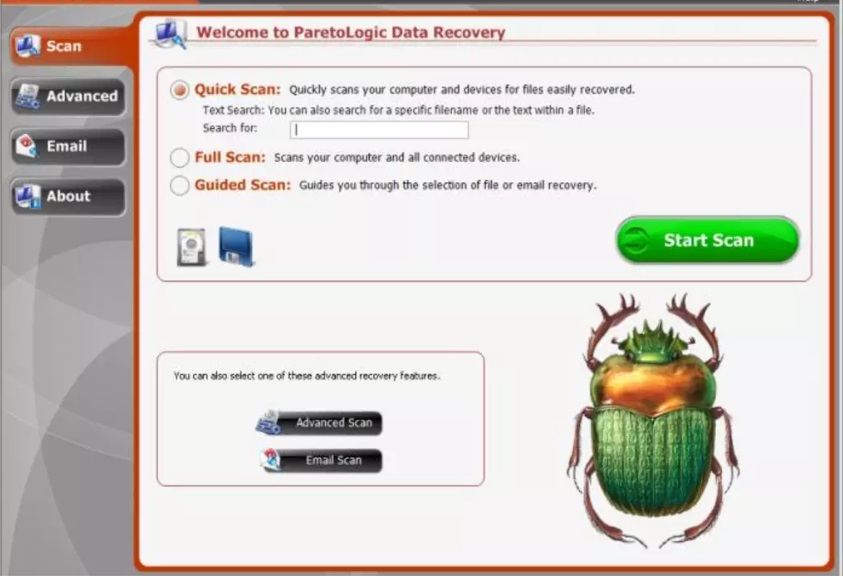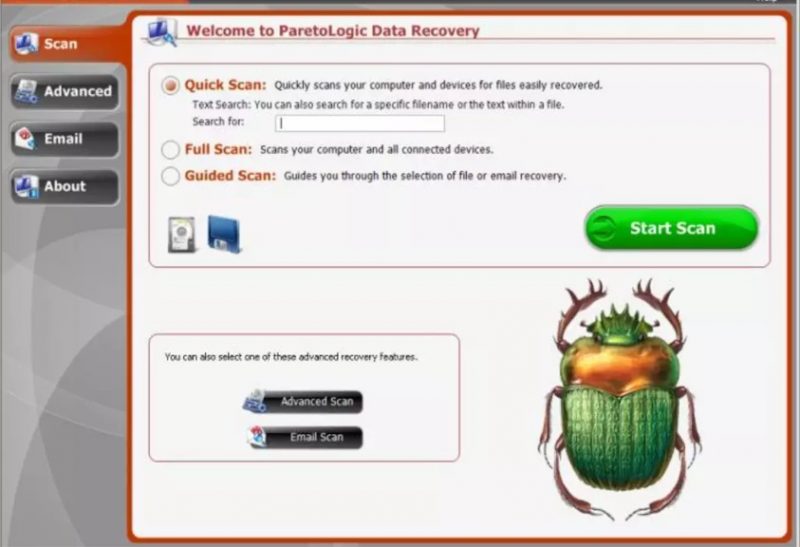 You also get an option to customize your scan by way of both selecting full experiment or brief test and pick out what report sorts you need to recover from the listed options.
The interface seems cluttered however works pleasant. you have got the choice to preview files before recovery, filter out experiment results, and pick between complete or brief scan. further, it capabilities a guided scan mode that steers you thru the facts recovery wizard, which is a useful and beneficial feature for novices.
The software has a devoted e mail recovery choice but does no longer support deleted report healing from corrupt and formatted drives.
What people are saying about this software:
If you are looking to just recover pictures, text files and emails, then this product would be all right for you. Installation is super fast and the product is really easy to use. While the data recovery rate isn't perfect, it does do a decent job overall…. Reference Link
iCare Data Recovery is also a premium undelete software with some of the most basic but crucial data recovery options. The software is capable of restoring deleted and lost files from various storage devices with just a few clicks. It provides you with the options to choose between Deleted File Recovery, Deep Scan Recovery, and Lost Partition Recovery followed by the partition selection.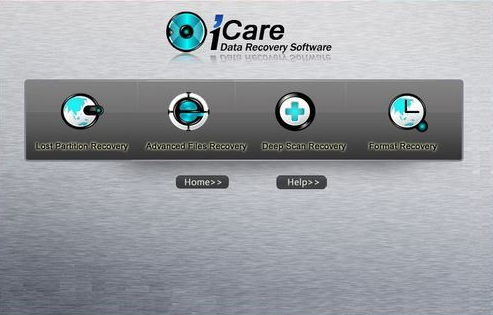 The software has a primary ui, which seems simply good enough. but, don't permit the looks deceive you as the software program is quite powerful when it comes to deleted report healing. the icare information recuperation software program gives you the control to pick what record types or length you need to get better.
It recovers deleted statistics from all storage media together with usb flash drives, hdd, ssd, etc.
With support for exfat, fat32, and ntfs formats, the software program's seek record choice also facilitates you find files but with additional seek parameters including date, type, length, etc.
However, the software program can not photograph disk, nor it affords any assist for pause-resume recovery & encrypted media.
What people are saying about this software:
iCare Data Recovery is a versatile data rescue tool to help you recover files that were accidentally deleted, formatted or lost in some other way. During my tests (more details below), it retrieved almost 90% of the deleted files from my designed data loss scenarios. The program is very powerful but not perfect, and it's unlikely that you'll be able to recover all of your lost data due to the nature of data recovery…. Reference Link
Remo Data Recovery is developed by Remo Software, founded in 2011. With Remo Data Recovery software, you can recover lost and deleted files from corrupt, formatted, and deleted partitions.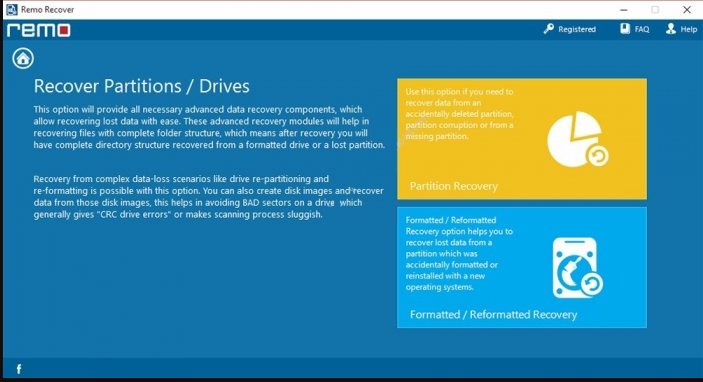 However, remo data recovery lacks behind in terms of the person interface. it is straightforward and smooth to use, but the reaction time is extensively gradual. scans are quicker, but intermediate tactics are slow. other than that, the software works nicely at recuperating your vital documents and folders with characteristic which includes overwrite-protection, compress recovered documents, more than one files gadget support, and custom undelete option.
The software helps fat32, ntfs5, ntfs, exfat, hfs, hfs+, and hfsx report machine and enables the option to renew recovery at later degrees.
What people are saying about this software:
Remo Recover has been in the data recovery market for quite a long time, which makes it go without saying, that their software offers a complete file repair solution and data recovery for every scenario…. Reference Link
Conclusion
Deleted Record healing method is a complex activity that calls for a specialized answer. for logical harm and information loss scenarios, you can rely on any of the above-listed pleasant report healing software depending to your want, facts loss state of affairs, and alternatives you require to perform a success undelete method.
These powerful DIY data recovery software's not only recovers your lost data from formatted, corrupt, or missing partitions but also clones your aging or failing disk and facilitates secure data recovery from various storage media including optical disc.