If YouTube continues to inform you that something has gone wrong and you are unable to log into your account, do not panic. Login issues are more prevalent than you might believe, but they're also quite simple to fix. So without further ado, let's dive right in and look at how to quickly fix this issue on PC and Android.
Why Can't I Sign in to YouTube With My Google Account?
1- Check for typos in your username or password. Enter your complete email address and verify that your keyboard is set to the correct language.
2- Confirm that YouTube is not unavailable. Then, proceed to DownDetector and see if any other users have reported similar issues. If this is a well-known issue, be patient.
Use Incognito Mode
Select the New incognito window from the More options menu. Verify that you can sign in to your YouTube account. If you are able to access your account, this indicates that something is preventing you from logging in. It could be a cache issue, a cookie issue, or an extension issue. Proceed to the subsequent solution to resolve the issue.
Enable YouTube Cookies
Open your browser and enable cookies for YouTube in the privacy settings. Then, follow the steps below if you're using Chrome or another Chromium-based browser.
Select Settings, next Privacy and Security, and then Site Settings.

Then, in the Content section, scroll down and select Cookies and site data.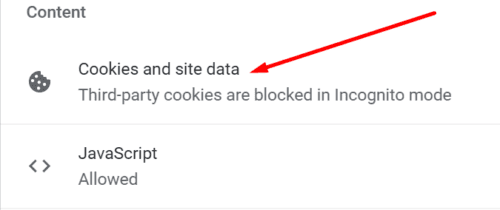 Visit Sites that can always use cookies and ensure that https://[*.]www.youtube.com is added to the list of sites that can always use cookies.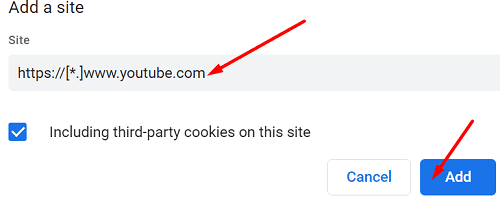 Refresh your browser window and verify the results
Update Your Browser
If you're using an out-of-date browser on your computer, this could explain why you're unable to log in to YouTube. To check for updates, click More options, navigate to Help, select About Google Chrome, and click Check for updates. Then, install the most recent version of Chrome on your device, relaunch Chrome, and verify the results.
Well, If you're still unable to log into your YouTube account, try a different browser. Then, close all other tabs except for YouTube and attempt to log in again.
Clear Your Cache and Disable Your Extensions
Select More options, History twice, and Clear browsing data. Next, delete all cache and cookies from the previous four weeks and re-run the test.
If you are still unable to log in to YouTube, select All time under Time range to completely clear your browser's cache files and cookies. If the log in issue persists, click More options again, select Tools, navigate to Extensions, and disable all your browser extensions manually.
Restart your computer, restart Chrome, and attempt to log in to YouTube once more.
Maybe Your Account Got Hacked
By the way, if nothing works, this could be a sign that your YouTube account has been hacked. First, verify that you have access to your Google account and that you can change your password. Then, if you've been locked out, visit the account recovery page to attempt account recovery.
How To Fix YouTube Login Issues On Android
First, Install the latest version of the YouTube app. Launch the Google Play app, type "youtube" in the search field, and check to see if a newer version of the app is available. To install it, click the Update button.

Power down your device. Then enable Airplane Mode, wait a few seconds, then disable it, reconnect to the Internet, and attempt again.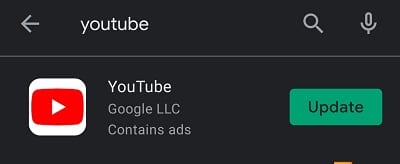 Uninstall and reinstall the app. Restart your Android device after uninstalling Youtube. Then reinstall the app and attempt to log in once more.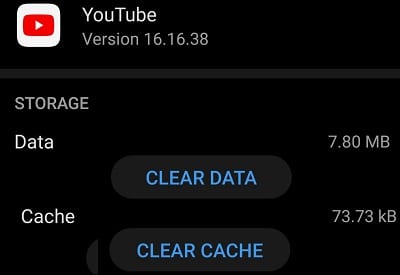 Clear the app's cache. Next, navigate to Settings, Apps, All apps, and YouTube. After that, click Storage and then the Clear cache button.
Wrapping Up:
Well, If you're unable to log in to your YouTube account, check to see if the problem is with your browser. Clear the cache, disable any installed extensions, perform an update check, and restart your browser. Suppose you're logged in with the correct credentials but are unable to access your account; attempt to recover it. There is a chance that your YouTube account has been compromised.
Which of these solutions proved to be effective for you? Tell us in the comments section below. Also, if this guide assisted you in resolving the issue, please fix spread the word by sharing it on social media.