This article is regarding The Best free Image Resizer Apps. Mobile devices today take incredibly beautiful photos, but everything comes at a cost — size. You, therefore, need a good image resizer app, which will instantly resize your photos without losing any quality.
The Problem: Great Pictures Sized Too Large
Let's face it. All our lives are now digitally cataloged everywhere by mobile devices. That means many photos, and these photos have become huge because of their high quality! The majority of the photos from a typical telephone camera are 2000 pixels wide, and a few are much bigger than before.
The problem is that many of us posted on social media regularly, and these photos are too large to fit the requirements of the platform. Every photo you take, therefore, must be reduced and sized accordingly before it is uploaded to Facebook, Instagram, or other social media sites.
What Characteristics Make a Good Picture Resizer App?
We had to look at a couple of different things when we assessed what makes a good image resizer app. First, of course, you can resize your image with the most image resizers. But, you know, it's not always so easy if you know something about the way image sizing works.
A photo sometimes doesn't fit well in the new size selected. In that case, you should crop or add a portion of your photo in this size canvas. These kinds of things are important and should not be ignored when choosing an image resizer. A free photo resizer is a good additional feature we love to see in:
Blemish correction or retouching for red-eye.

Special effects.

Presets for size or combo effects.

Available on both Apple and Android devices.

A rotate feature.

Easy-to-use interface.

Adjustments for color, light, and balance.

Filters for fun to enhance already great photos.
The Solution: Free Photo Resizer Apps
The great news is, dozens of photo resizer apps are available to make this job quick and easy. Most are free but may include a few in-app purchases like additional filters or photo editing features. So if all you want to use is to resize your social media pictures, most free offers are enough.
9 Best Free Image Resizer Apps
Below, you'll find our top 9 free image resizer apps for 2021.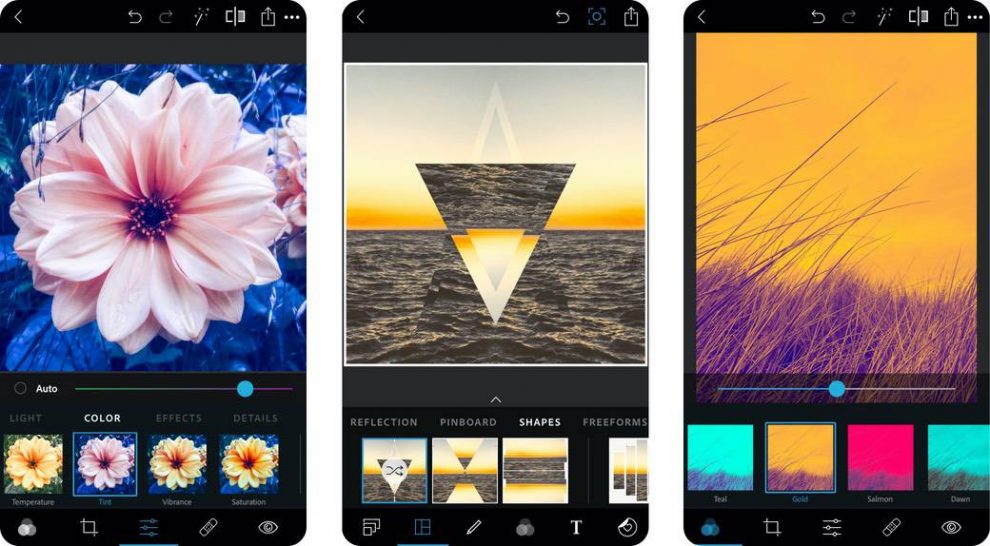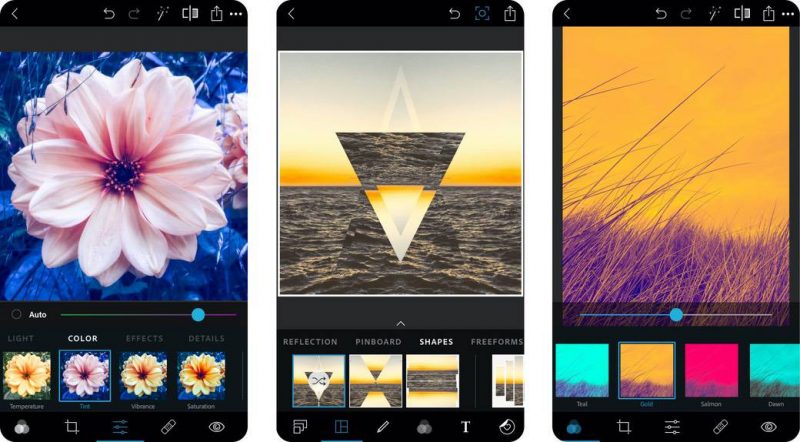 The first on our list of the best Image Resizer Apps is Photoshop Express. Many people obviously like this app and use it. Although Adobe, with its applications, is not often known to be easy to use, we found this photo editor very easy to use.
Adobe is a quick-to-use template to resize your images on a number of popular social media platforms like Pinterest, Facebook Cover Photo, ETSY Cover Photo, YouTube, etc. This app also offers a range of tailored sizes and sizing options. The one negative is that you cannot specify in pixels or inches your own size. This is a big thing for us freaks.
In other words, Photoshop Express: The photo editor is a complete, free photo editor. They pack not only in some great special effects to convert ordinary photos in seconds into masterpieces but also check all our boxes with rotation, color and brightness checks, photo retouches, text adjustability, and much more!
This is an excellent application, but it could be more than you need to resize your photos all you want to do. Be aware. However, that is totally free, so if you don't care about preset sizes, this is a gem.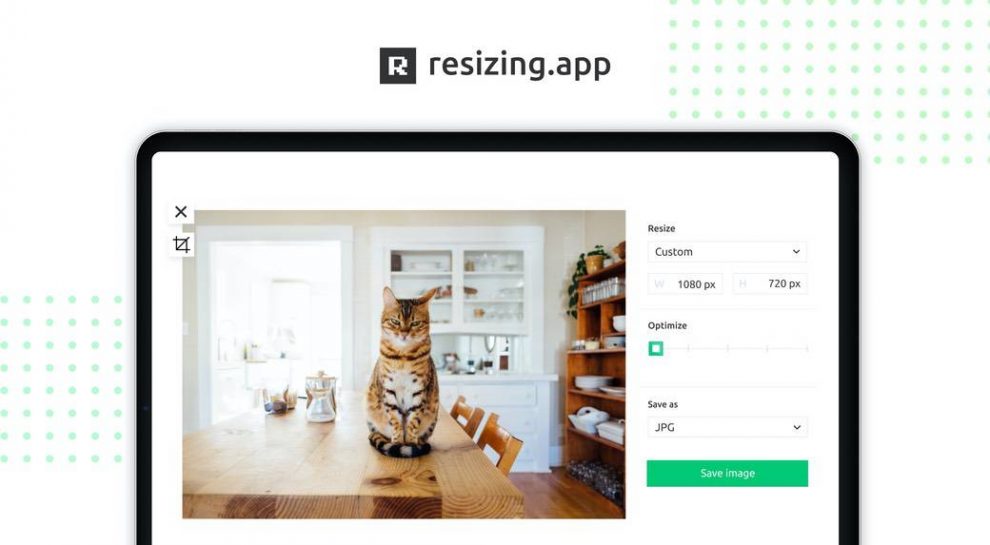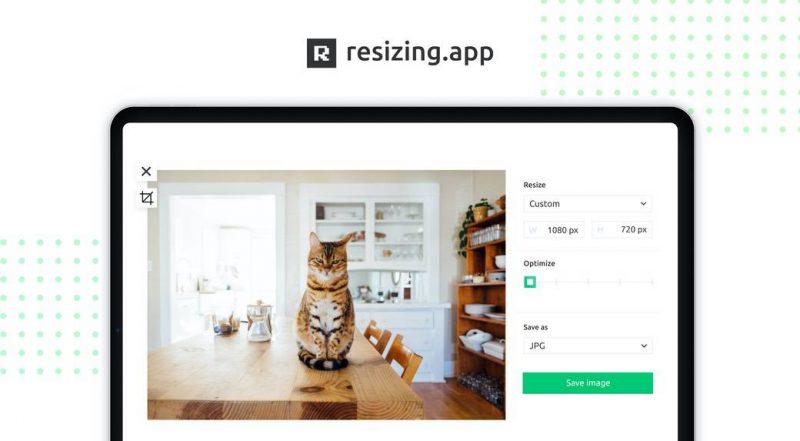 An online image resizer called Resizing.app is one of our favorites. The company has a simple website and processes images in seconds online to resize. The ability to export your new image to a different format is one of the coolest features.
It can't be easier to use Resizing.app. You simply drag and drop your images in the home page box. Then you choose how to resize your image (width only, height only, or custom).
To optimize your image, you can only select your new file format for quality assurance (jpg or png). You save your new image to your computer once you hit the save button. Here's everything is done. No havoc, not havoc, too.
Unfortunately, there are no additional photo editing capabilities available on this online service for resizing. But hey! It's free, and we like it free and straightforward. We strongly recommend that you add the resizing extension to Google Chrome if you resize your images and photos on a regular basis; it is also free of charge.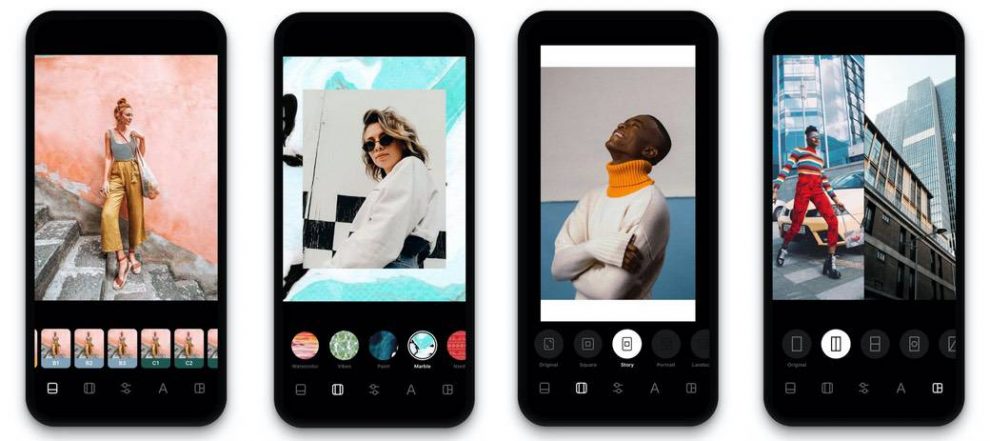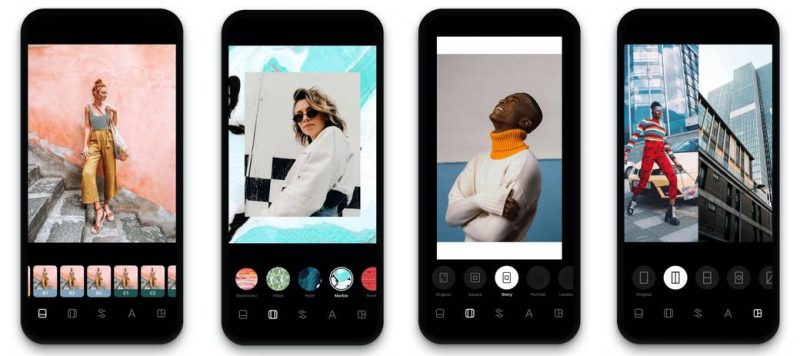 Well, This app is very easy to use with nearly 150,00 people. It opens to a black plus white screen. Simply tap the plus to select a photo and then start editing from your device. The integrated filters are awesome.
For Instagram, Facebook, Pinterest, and Twitter, we love their preset crop sizes too. It is a jig to navigate and change the exposure, contrast, lux, luminosity, clarity, and dozens of other configurations settings. You can also add text and a colored edge (with various fonts).
Here, The free version is good for only seven days, and then you have to purchase the complete version in order to keep using it. What this app doesn't do with retouches and effects makes it easy to resize photos to be posted on social media.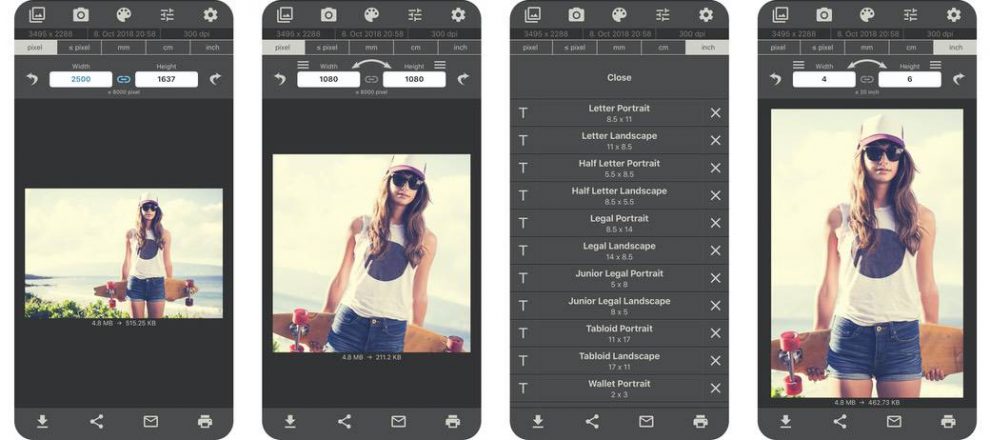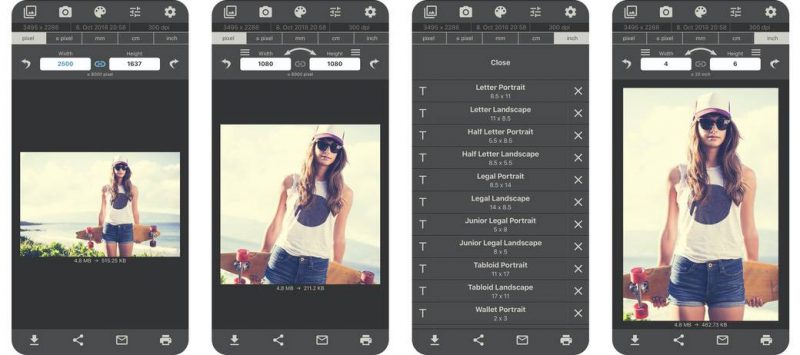 In so many respects, this photo resizer app is fantastic. First, it's very easy to use the interface. You don't need to figure out where to begin editing. One of the most enjoyable features is to enter pixels, mm, cm or inches in exact size and to change your photo instantly.
This includes tools like color overlay, photo filters, color and brightness adjustment, fun effects, bubble, and focus, flip, and you even can draw more panache on your images. Here, The downside to Image Size is that the free version includes ads, and before saving your edited image, you have to view a 30-second ad. But this app is so good; we think the pro version should be purchased.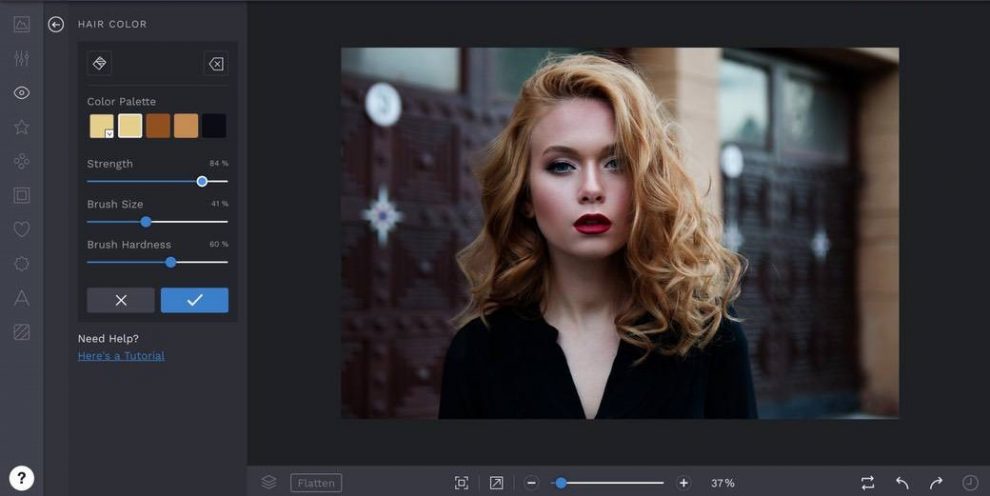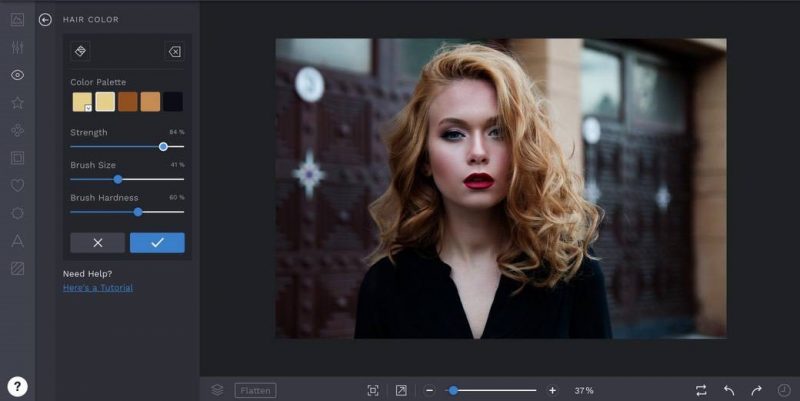 BeFunky is a cool photo-resizer name and another choice in our best line-up. It is not only fun for people not familiar with graphic design; it's relatively easy for them to use.
The program is Web-based and packaged with many excellent characteristics such as batch processing, cutting and resizing images, retouching, and a collage manufacturer. You can also remove backgrounds (very useful) and make photos art by using several dozen filters and effects.
The free photo-resizer BeFunky can be used. However, the free version has ads, and some cool features are disabled. Here, With all the bells and whistles turned on, the paid version is much better. When paying a full year or for $8.99 billed monthly, you can buy a Plus version for $59.88.
Somebody could even use BeFunky without any artistic talent to create someone really awesome. The complete software is a pleasure to use. Don't let its ease fool you; BeFunky is one of the top candidates because of text editing tools and strong photo editing capabilities, including photo resizing.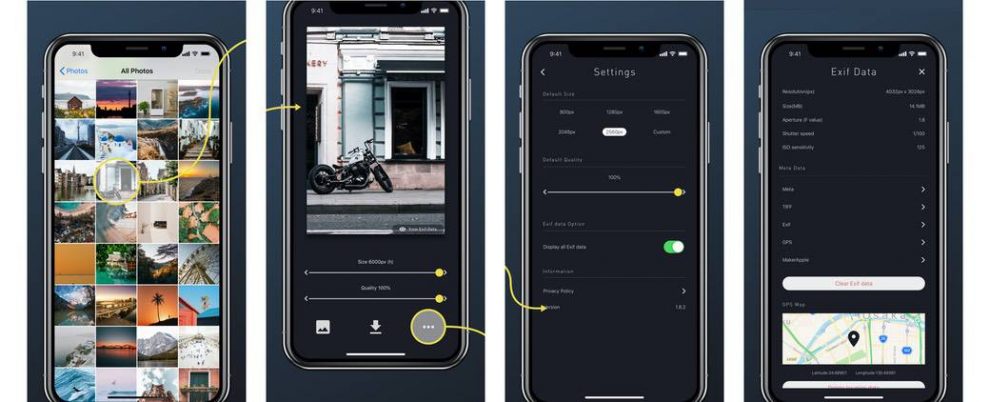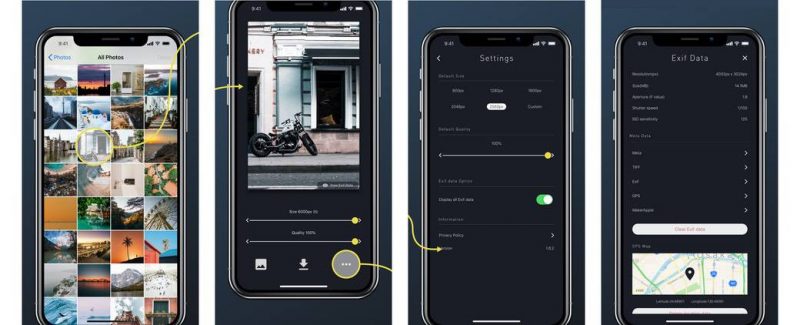 If you want the most simple, free picture resizer available on the market, then you have this one! A big plus button is provided on a white screen to start with the plain interface. However, you can only rotate, crop, and resize when you select your image.
It is so fast and easy-to-use this app. It does the job without any fantastic add-ons, but it allows you to share the image with other people. The only downside to Resizer is that it works only for Apple phones, other than having very few options. Sorry, no version of Android has yet been released.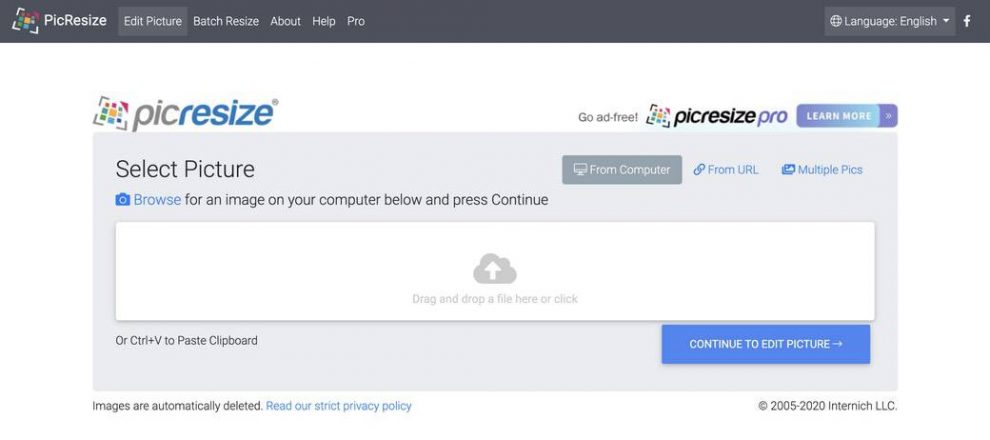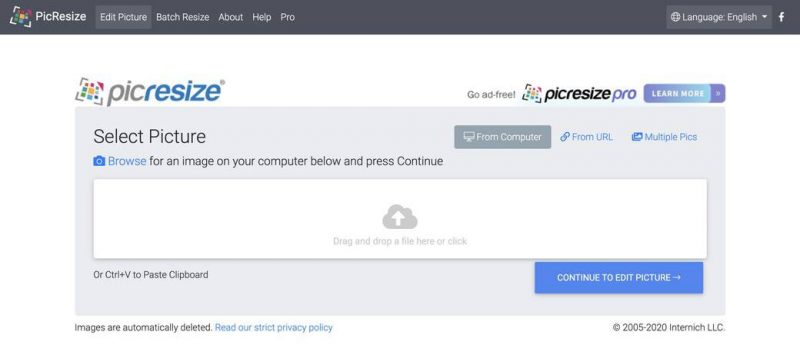 Picresize could only be the tool to do the trick if you need to resize a single image or a bunch of them. You can choose from a URL or upload all images at the same time using the navigation button. Also, You can even drag-and-drop images to start with.
You have the options to crop, rotate, reverse and select part of the photo after you have uploaded the image. Then you can select a new size and add effects such as oil painting, polaroid, and others before resizing. Next, you can improve your image. The final choice is to choose the type and quality of your new file. Then you can download, edit, or view your finished product online.
It clearly shows your new and original width, height, and file size, one of the very good features. One is the ability to load images and resize them. Although this picture resizer is useful, it is very difficult to navigate the page with constant adverts. It is too bad because the features added make it a helpful tool, and booting is free!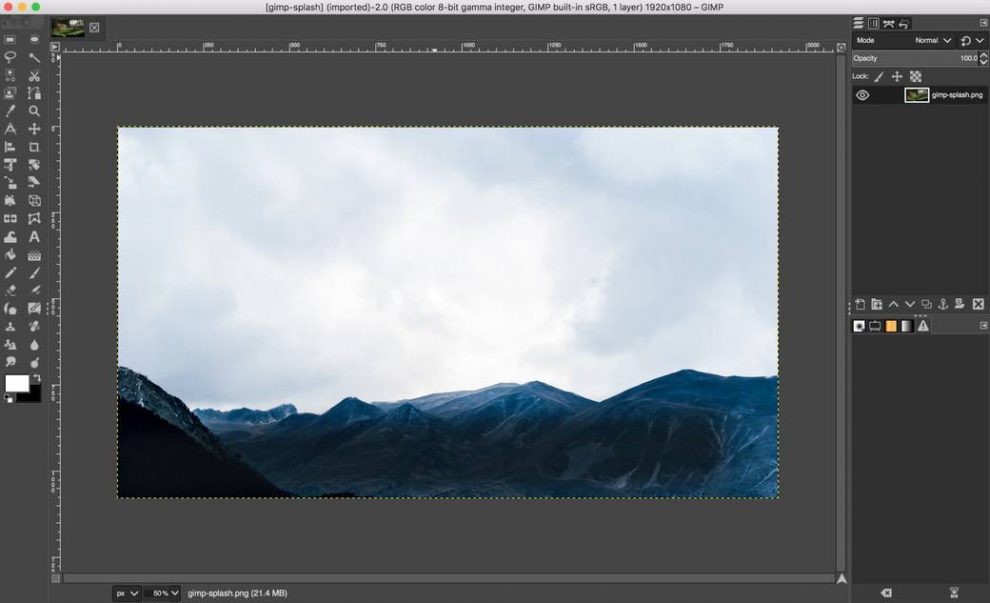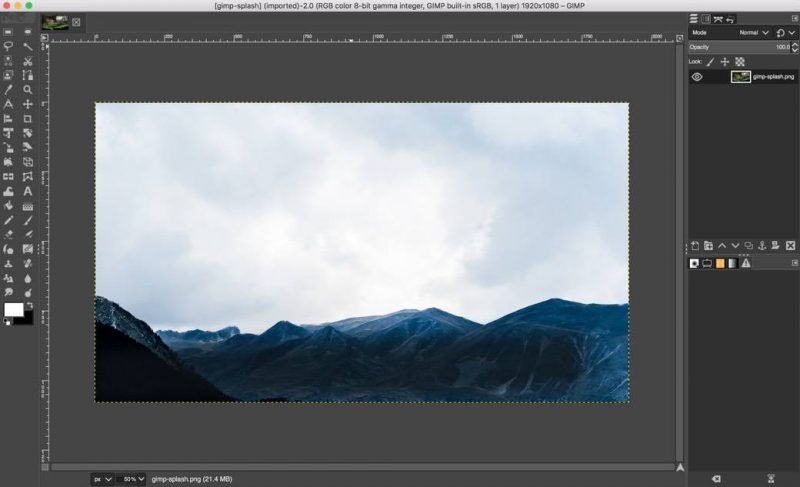 For GNU Image Manipulation Programme, GIMP means. The fact that GIMP is downloadable rather than web-based differs from others within our lineup. It is open-source and supported extensively by coders and designers. GIMP is a complete photo editor, similar to Adobe Photoshop but free of charge.
GIMP's strong features and free, open-source models are all loved by graphic designers, web developers, and artists alike. Like Photoshop, the system uses layers to allow changes to certain areas of a photo to be made and redeployed.
A group of developers supports the program, and any bugs are quickly solved. The features for photo editing include retouching, cutting, color adjustment, reduction in noise, gradients, brushes, filters, or even the Bezier drawing curves.
Users enjoy the fact that the interface can be highly adapted and designed in their own style. For example, you can use it quickly to resize an image, but when you see all this, you want to do more. Web designers and artists can easily use GIMP to create complex or simple web graphics.
Another great feature is that dozens of tutorials are available to help you perform many common image functions. Finally, you can go to the forum to help real people like you if you stay stuck. The only drawback is that GIMP is the installation of software. However, it is worth the trouble by the free price tag.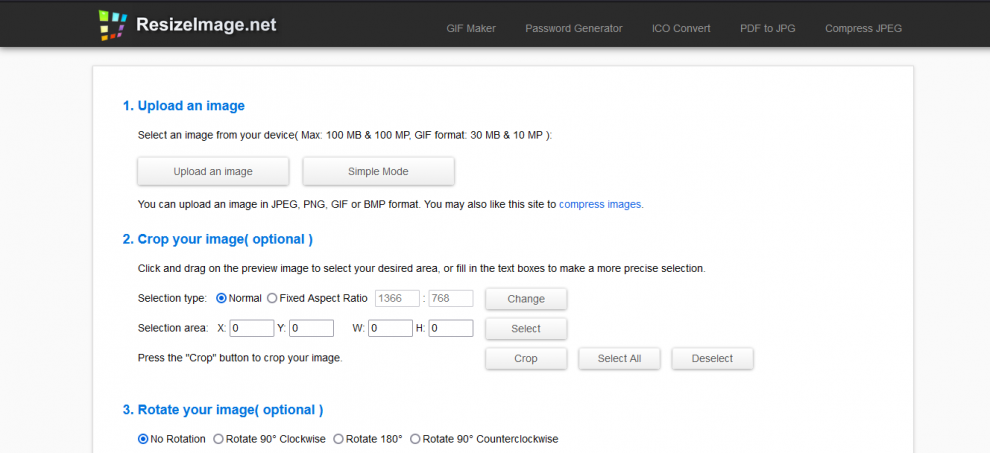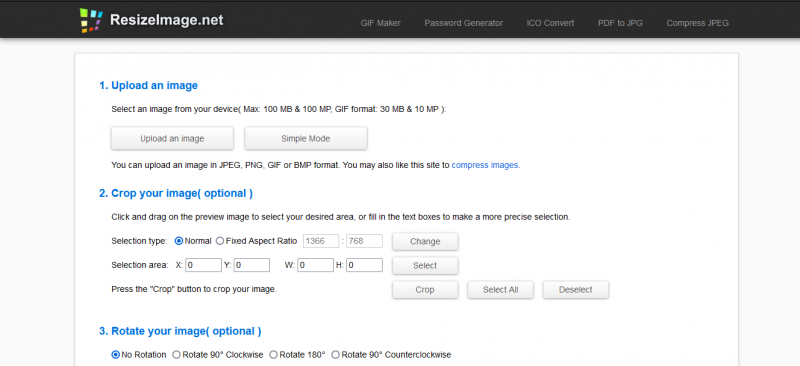 The last on our list of the best Image Resizer Apps is ResizeImage. It is another very interesting picture resizer tool. There are many options available, and the interface is simple. Ads are made but cleanly placed above and below, so the instruments are not distracted.
Upload and select a size and then click to finish using ResizeImage; you can move into a very simple mode. If you have more advanced features, you can do things like selecting a section of the image, rotating, resize by percentage or fixed width and height, and even making the background transparent. You can save your new image in JPG, PNG, GIF, and BMP format in four formats. Before saving, you can even select your image improvement quality.
Underneath before completion, there are additional options with a compression tool, and file formats can be converted into different file formats. It also provides tools for the generation of passwords, GIFs, and ICOs (icons from images).
The Bottom Line: Free Image Resizer Apps
Although we have examined some solid image resizing apps, this is indeed an issue of personal taste. Resizer is your tool if you don't want any fucks and hassles. If you're on your computer and don't have a mobile image, resizing.app is the way to go.
Adobe's Photoshop Express should be our favorite choice for mobile device apps. The combination of features and free effects has been poisonous and can be booted! However, the image size is almost a second, and we love the ability to use a number for height and width to micromanage the image size.