Today's article is regarding Solitaire, Solitaire online, and lastly, sites that you can use to play Solitaire online for free. While playing games with friends is enjoyable, there are times when you crave solitude. You can play a variety of games on your own, but don't overlook classics like Solitaire. It's a game that requires you to consider your actions carefully. For example, if you move the wrong card, you risk losing the game.
The following are sites that allow you to play without having to register. That's excellent, as the last thing you want to do is share your personal information, such as your email address. So instead, it's all about getting to the site and playing immediately with the following options.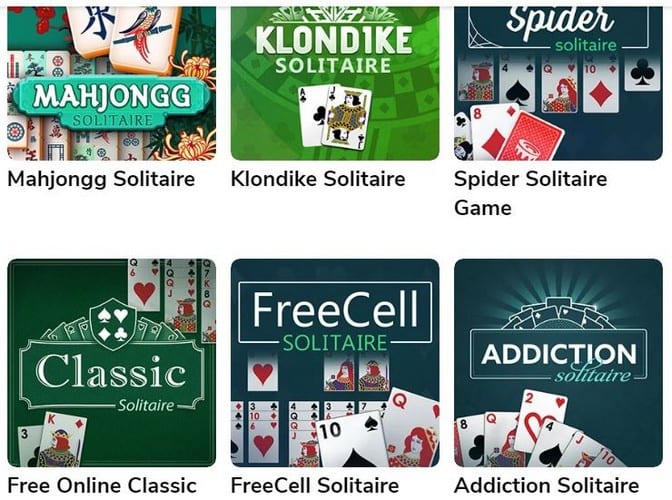 The classic solitaire version will always be a classic among solitaire enthusiasts. However, as you may be aware, there are numerous versions of Solitaire. Why play a single version when you can select from a variety of Solitaire versions? For instance, Arkadium offers a variety of Solitaire versions, including the following:
Addiction Solitaire 

Forty Thieves Solitaire 

Canfield Solitaire 

Pyramid Solitaire 

Golf Solitaire 

Daily Solitaire 

Free Tripeaks Solitaire 

Mahjongg Solitaire 

Klondike Solitaire 

Spider Solitaire Game 

Crescent Solitaire 

Free Online Classic Solitaire 

FreeCell Solitaire
Well, As you can notice, there are 12 distinct solitaire versions. There is no requirement to register or time limit to play the game. You may play as frequently as you wish. When you're not in the mood for Solitaire, the site also features a variety of other free games.
You can play crossword puzzles, strategy games, and bridge, among others. Here, If you've ever desired to learn how to play various solitaire versions, this site can assist you.
2. Google's Solitaire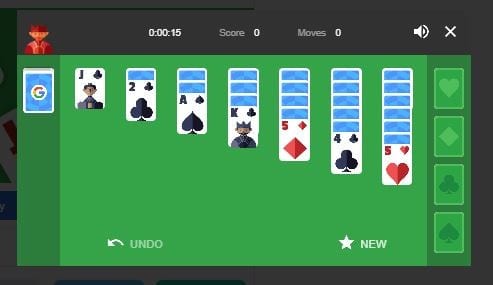 You enjoy Solitaire but would rather avoid sites that you normally avoid. In that case, type Solitaire into Google Search, and this will be the first result. When you click the blue Play button, a new window containing the game will open.
At the top, Google will display the time, score, and moves. Additionally, you can mute, and if you wish to restart, click on the New option in the bottom left. When you want to revert to a previous step, click the Undo option. A dropdown menu appears beneath the Play button in the search results. Click on it to switch between other games, including:
Tic Tac Toe 

Animal Sounds 

Earth Day Quiz 

Pac-Man 

Snake 

Spin a dreidel 

Fun Facts 

Minesweeper
Here is a test for you. Try playing Tic Tac Toe on the Impossible difficulty setting. You may obtain a draw, but are you capable of winning? If you do, share your story in the comments section below.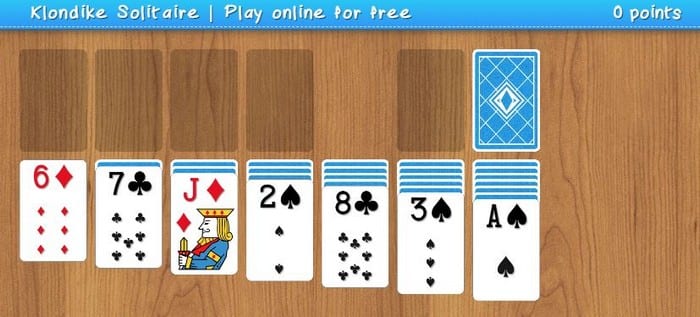 The Klondike Solitaire game has an attractive design and also displays your current position in the game. In addition, it displays the time, stats, undo, and a New Game button for those moments when you know the game is over.
Scroll down to see how to play if you've forgotten the rules or are new to the game. It will not only explain how to play but will also include illustrations to aid in the learning process. At the bottom, you'll also find a variety of social media sharing buttons. Here, There's even a section for Frequently Asked Questions, as well as an option to contact them for any reason.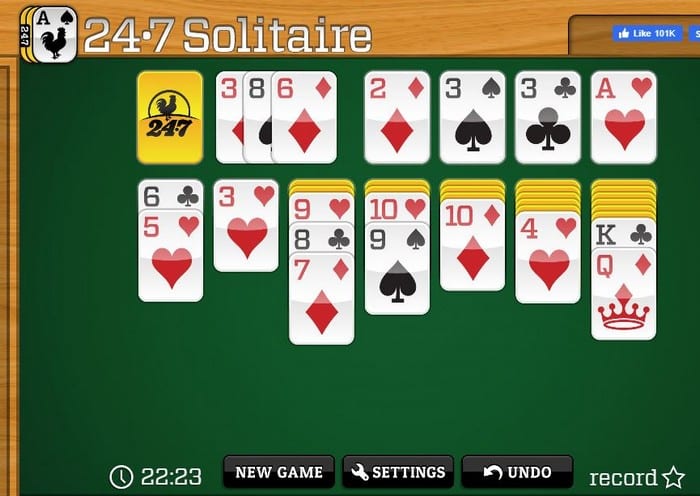 24-7 Solitaire is another excellent option if you're in the mood to play. The site is straightforward. It will not inundate you with dozens of other games. If you want Solitaire, you're going to get Solitaire.
Unlike some sites, this one does not display your score. At times, you simply want to play and are unconcerned about the points. Unless you're preparing for a Solitaire tournament, you're unlikely to be concerned with the score. What you'll notice about this site is that it will occasionally shuffle your cards for you. You'll receive assistance in arranging the cards properly. When you're playing solitaire game #45, the assistance is extremely useful.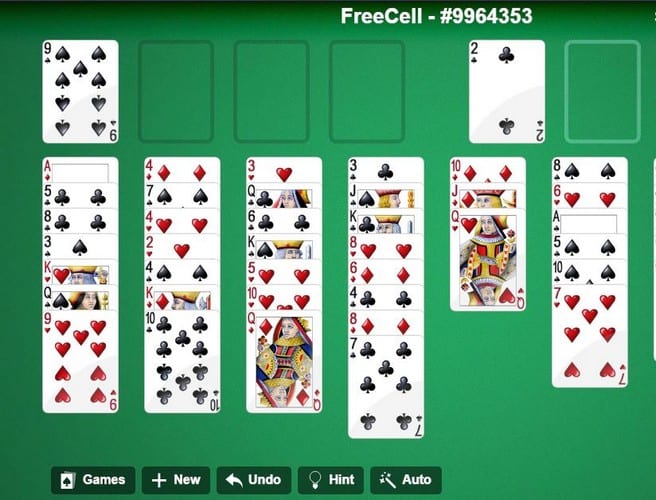 Solitaire Web App has an attractive design, and the more attractive something is, the better. It includes a variety of Solitaire versions, including the following:
Klondike 

Klondike by Threes 

Pyramid Easy 

Simple Simon 

Spider Four Suits 

Easthaven


Spider Two Suits 

Spider One Suit 

Eight Off 

Forty Thieves 

Free Cell 

Golf Easy
At the top, you'll see your score, and to the right, you'll see how long it took you to complete the game. Well, At the bottom of the page, you'll see options to play a new game of the version you're currently playing, or you can switch versions entirely.
Additionally, you'll find buttons for undoing a move, requesting a hint, and viewing the game's high score.
Wrapping Up: Sites To Play Solitaire Online

Solitaire is a timeless classic. It's an excellent game that stimulates the mind and gives it a good workout. Move the wrong card, and you risk losing the game you've worked so hard to win. Because each site presents the game differently, I hope you've found one that's worth bookmarking. Which site provided you with the best Solitaire design and options? Kindly inform me in the comments section below.