Effective communication is a crucial element in business to achieve your long-term goals. It promotes a productive workplace and efficient collaboration between different teams across several departments, boosting your business operations.
Also, effective communication is one of the keys to building better customer relationships. Through this, you'll be able to explain your products and services clearly, resulting in higher sales growth. However, these may only be possible with the help of a business phone system.
Establishing a business phone system is vital for most businesses. It allows them to facilitate and manage inbound and outbound calls. Also, it's designed to handle several calls at once and transfer these calls across the organization.
In addition, it's different from your residential phone lines for personal use. Especially when it comes to several functions involved, such as multiple line connectivity, internet protocol, automated processes, ringless voicemail recording, voicemail-to-email, call forwarding, and call queuing system.
But before you establish your very first business phone system, it's crucial to know several factors you need to consider. These things will help you decide when choosing a phone system that will help you meet your operational needs and demands. Read on to know them.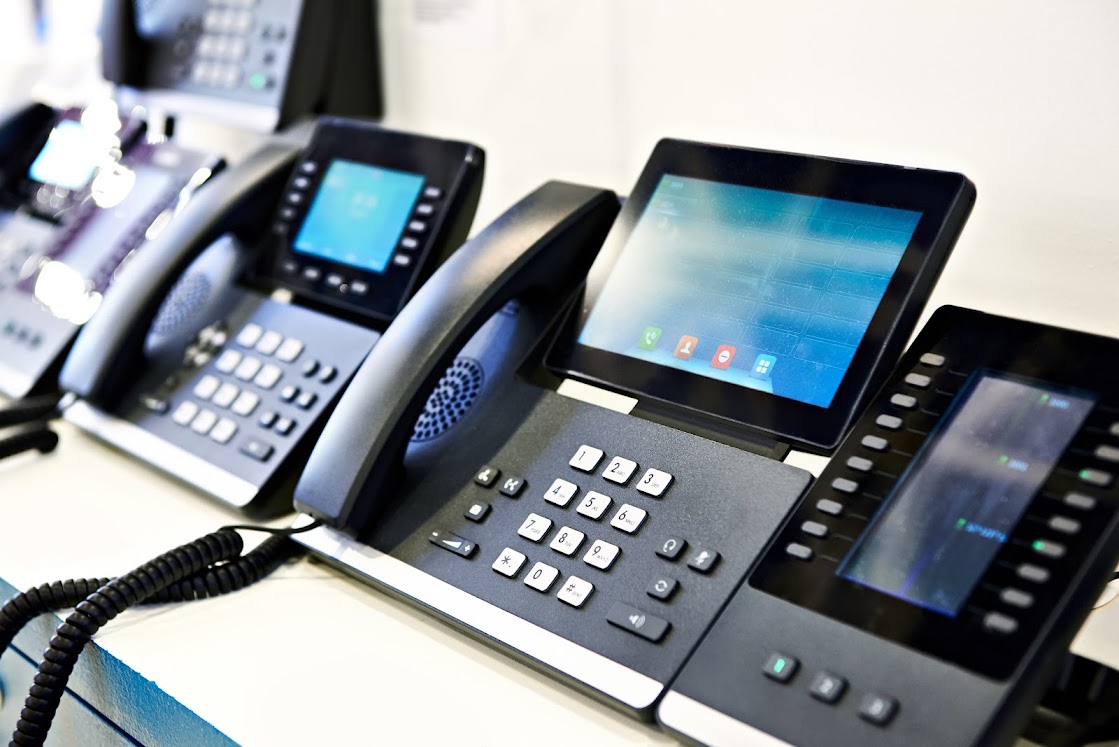 What Are The Different Types Of Business Phone Systems?
Business phone systems come in different kinds, depending on the needs and demands your business is trying to achieve. Here are some types you need to know, including their pros and cons to help you decide what's best for your company:
Key system units (KSU) are the most common type of business phone system suitable for small businesses with 40 and below employees. However, it has limited functions, particularly the number of phones it can connect to, but it's equipped with the key features your business needs.
In addition, KSU phone systems are easy to operate, with processes similar to a residential phone line. However, its basic plan may not be as flexible and portable as you think. That said, you might want to try its variation called KSU-less.
KSU-less is more flexible and portable than the basic plan due to its wireless operational system. But the problem is that it only allows a maximum of ten phone operators to work simultaneously. Also, it's not widely sold, so you may need to request it specifically from your phone service provider.
Here are some pros of having a KSU business phone system:
It's easy to operate.
It consists of basic functions your business needs.
It allows you to select a phone line manually.
And here are some cons:
It has a limited number of phone lines.
It lacks flexible and portable features.
It may not be great for businesses looking for expansion in the future.
If you're running a startup, starting with KSU phone systems until you have a consistent cash flow for better phone system services may be best.
Virtual phone systems enable you to communicate with remote workers through mobile or landline processes. It transfers calls to remote employees' mobile or landline devices instead of an office line when someone calls using the central phone line.
Also, it consists of different features, such as online faxing, toll-free numbers, automated agents, voicemails, call screening and call forwarding. Virtual phone systems are also ideal for small businesses with remote employees in different parts of the country.
Here are some pros of having a virtual phone system:
It helps businesses remain professional and operate smoothly, even if employees are working remotely.
It offers valuable additional features not present in an ordinary mobile and residential phone system.
And here are some cons:
It's not a complete phone system.
Your devices will get used up most of the time.
You'll be charged for every call processed since it uses your phone.
Private branch exchange (PBX) is a business phone system more advanced than KSUs. It allows businesses to route incoming calls automatically using configurable switching equipment.
Since it's massively automated, this phone system is ideal for those with 40 and above phone operators.
Here are some pros of having a private branch exchange phone system:
It has an automated incoming call routing system.
It has a built-in rechargeable power source that allows businesses to remain operational even without an electric supply for a period.
And here are some cons:
You may need to form a special team for maintaining and managing your PBX program.
You'll be accountable for all system issues and maintenance.
Some processes may be redundant.
Furthermore, this phone system may work best with businesses with many employees and phone operators. So, if you're only running a small company, PBX may not be right for you.
Voice-Over Internet Protocol Phone Systems
Voice-over internet protocol (VoIP) is one of the newest, most advanced, and leading business phone systems. It allows communication between your agents and clients, even if they are located in different parts of the globe. Moreover, it requires an internet system and computer to function.
However, it's the most expensive phone system, and its price is based on the number of people who will use it. But the great thing about VoIP is that all of its functions can be accessed using a computer or other devices and your company's internet structure.
In addition, if you want a VoIP with fewer maintenance and installations, you may try its hosted version. Meanwhile, here are some pros of having this system:
It allows different devices to have a smooth flow of communication.
You can communicate with anyone worldwide as long as you have a reliable internet connection.
It facilitates convenient communication across different departments.
It is scalable and manageable.
And here are its cons:
Without a good internet connection, communication will not work.
Internet latency issues may affect communication, causing delays.
Computers and other devices may be vulnerable to cyberthreats and attacks, but there are plenty of ways you can protect yourself from them.
Furthermore, this phone system is ideal for large businesses due to its pricing. However, smaller companies may implement it if they want to give their remote staff access to phone systems and if they can afford it.
What Is Your Budget For A Business Phone System?
Pricing is one of the most vital factors many businesses are concerned about regarding business phones, and it'll depend on the type of service your company needs. A basic phone line may be cheaper than VoIP or PBX-integrated systems. However, there will be a huge difference between their key features and functions.
With that said, you may start creating a budget by including all the details essential for your business, such as:
The number of phones your company needs
The number of new phones you're planning to add within the next couple of years
Any plans concerning business expansions
The number of calling agents or receptionists
Maintenance costs, contracts, and agreements
Once you have created a budget plan, it will be easy to determine the total costs and the right phone system for your business. If you have a company employed with less than 40 staff, a KSU would be enough to facilitate your daily operations. But if you have more than that, other options would be best, like VoIP and PBX.
What Kind Of Flexibility Does Your Business Need?
Are you planning to expand your business at a specific timeline? To answer that, you might want to consider the trajectory of your company in the coming years. Do you see your business using the same phone system in the future? Do you think that your current phone line will be able to handle an enormous and consistent workload?
Take a look at this scenario: if you're seeing faster growth and higher demands within this year, you want your phone system to handle extra lines and new advancements in technology. As a result, you may consider using a mid-level phone system that allows you to adjust and grow without changing it.
As of this moment, basic phone systems might be all you need to sustain your needs. But as you grow, more functions may be necessary, such as conference calls and additional phone lines.
Therefore, consider services that offer functions you might need in the future to prevent you from starting all over again with a new phone system.
How Will You Connect With Your Clients?
Along with searching for the best phone system on the market, assess how your employees will use it effectively and efficiently, especially when reaching out to clients. Because of this, you may consider these three options:
Letting clients hear a dial by department directory or name
Prioritizing customer calls over others
Instantaneous rerouting of customer calls, even if no one is available to answer the calls
After setting up the phone system, do a test call and see if it can meet your client's needs. You may also take note of the system involved when calling other businesses, such as automation and prompts. This way, you'll have an idea of what to include and avoid in your system.
Since it is the first level of interaction with your customers, you want your system to be clear and understandable.
Once they pass the initial stage, you should be able to provide them with other functions, such as call forwarding or transferring and conference calls. These will help you to keep customers engaged throughout the process.
What Are The Functions Your Business Needs?
System functions are one of the most important things to consider before establishing a business phone system. At this point, make a list of the features you want to include but make sure that these align with your budget and operational needs and demands. Otherwise, you may risk wasting your funds on things you don't even need.
Here is a list of the most common functions you may include on your business phone system:
Call blocking, transferring, forwarding, and logging
Automated directory features
Caller ID integrations
Welcome greetings and messages
Voicemails and emails
Extensions
Holding options
Automated dialing
Speaker
Shared inbox messages
What Are The Tools And Equipment You Need?
In this digital age, advancements in technology continue to accelerate rapidly, giving birth to smart innovations. The devices you're using today may not be practical in the coming years or decades. The same goes for your phone system, and because of that, you will need to choose a provider that is also a great innovator.
They will help your company stay on top of the game by consistently improving the features of your phone system based on available new technologies. Also, you want a service provider that offers the best for your business.
For example, if you're running a startup or a small enterprise, there would be no need for a complex phone solution. Instead, choose a program completed with the right set of tools and functions that will help you meet your and your clients' needs.
But if your business is consistently growing, having a more advanced system would be a better option to address increasing business and consumer needs and demands.
How Secure Is Your Phone System?
Security is an important matter that all businesses should prioritize. Ensure that all phone lines and systems are secured and protected from hackers trying to access and record every call.
If crucial information, particularly consumer data, gets leaked, people may doubt the credibility of your company. Also, business operations may stop if cybercriminals get hold of your precious data.
To prevent and prepare for possible cyber threats and attacks, you may consider creating backup data regularly, encrypting data, keeping your software systems updated, avoiding clicking suspicious calls and emails, and securing passwords.
Final Words
Communication is vital for a successful business operation. It promotes better working relationships between your employees and the customers they engage with. Having a reliable and efficient business phone system would be a wise choice to streamline your communication flow and have an effective and productive workplace.
But before you establish a phone system, consider the things mentioned above that will help you determine what's best suited for your business. In addition, being the most powerful and expensive phone system doesn't equate to efficiency and productivity.
Therefore, choose a service that fits your daily needs and demands. In this way, you can save on costly and unnecessary expenses.