For most of you, its work from home time, and while you are at it, I am sure the kids in the house have a free run and enjoy their Time. These Best Language Learning Apps for Kids Available in Android and iOS Version. Frolic and fun are alright. However, free Time can also be used for learning. Now, most of us are not sure when schools are going to open, a great option is to use technology to teach pre-school and kindergarten kids the necessary language skills. So, here are Some best Language Learning Apps for kids.
Language Learning Apps for Kids
1. Learn English for kids
2. Khan Academy Kids
3. Montessori Preschool
4. Learn English for Kids – First Words
5. Bolo
6. Lingokids Play learning App
7. Ruhi: Bilingual Books for Children
Learn English for kids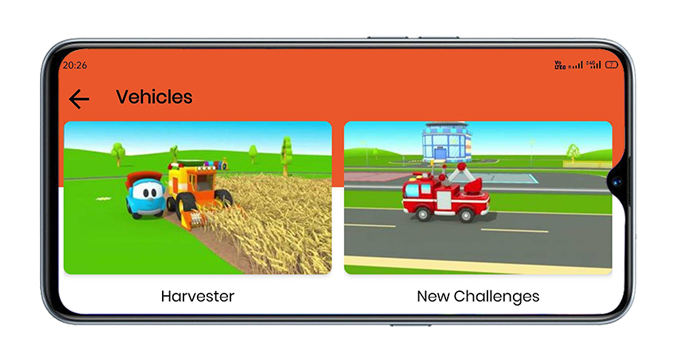 Adults love quizzes, and I am sure kids will love them too. This application is filled with dozen of games and quizzes. It starts within a minute test to determine the rest of the curriculum. Some games involve sentence formation through guessing the word through an animated video, fill in the blanks, etc. This application has just two language support, Hindi and English. Furthermore, you also get weekly reports on Whats-app and worksheets for your child. A significant drawback is that you require an Indian Phone number to sign up. But if you do have one, this application's best Language Learning Apps is a treasure. Download : (Android)
Khan Academy Kids Le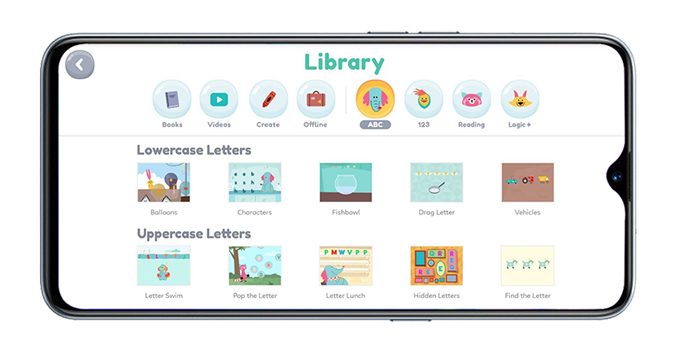 Khan Academy Kids is a severe learning package developed in collaboration with Standford Graduate School of Education and has bagged multiple Parents' Choice awards. You need to signup to use the application and track the improvement of the kid. The language section is interactive and comprehensive games are utilized to teach alphabets, vowels, words. Not just that, there are many lessons on writing letters with the use of interactive tracings, like a paper. Well, if your kid is bored now, the Drawing board can be the best time-buster. The great part is, its graphical, completely free, contains no ads, and doesn't require a subscription. Its best Language Learning Apps for kids. Download : (iOS | Android)
Montessori Preschool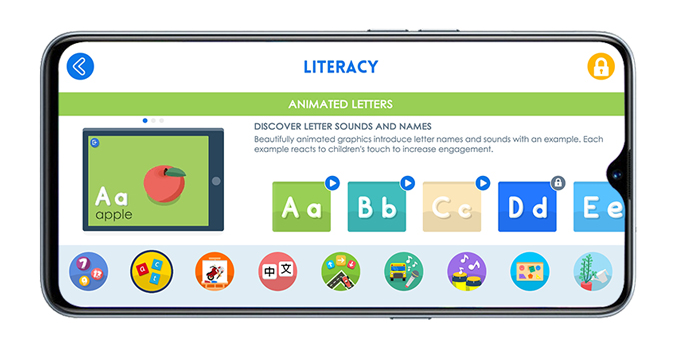 If you're looking for an application that does tons more than teaching alphabets, this is one application your kid surely should try. It is a fun learning app certified by Montessori teachers. What I like about the application is has a broad curriculum. You can select subjects such as Maths, English, Drawing, and even lessons on practical skills like how to know what Time is, how to read the calendar, etc. whilst most of these lessons are free to use, some sessions need a subscription. If you're using it for fun, Then best Language Learning Apps for kids. I won't suggest subscribing, but I'm sure your kid can learn a lot for $4.5/month.  Download  : (iOS | Android)
Learn English for Kids – First Words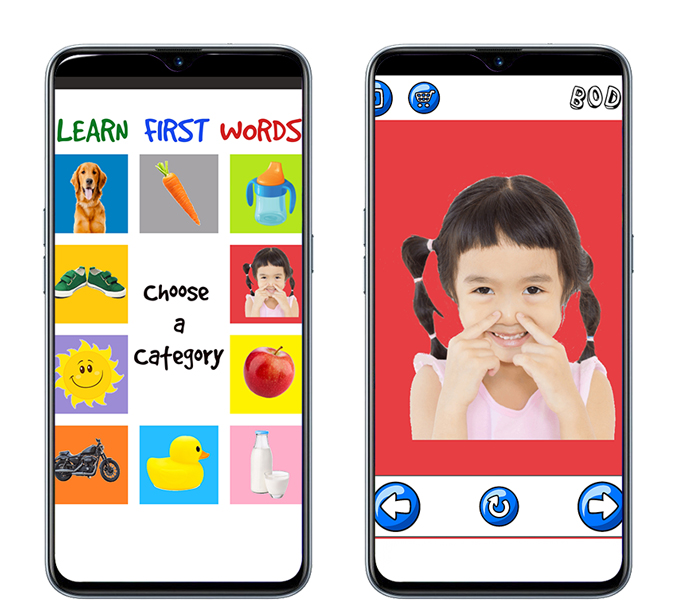 Kids pick many words from their surroundings and already have a small vocabulary to start with. This application helps them to enhance this vocabulary with games, animation, Sounds, and flashcards. So You start by selecting a category, for example, vehicles, Animals, etc. This way, you can see a picture in the selected category along with the pronunciation. I think kids notice most of these things around the household, and it's easy for them to learn and relate. So Its Easy and Simple Language Learning Apps for Kids. Download :  (Android)
Bolo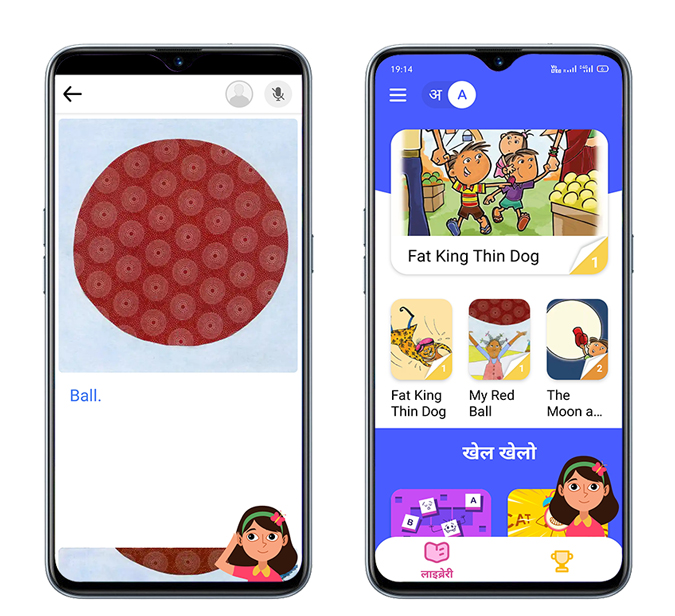 Bolo is a voice-based application by Google. It used a tutor bot named "Diya," which makes this as same as to one on one teaching experience. You can read the sentence aloud and get a real-time preview. It is a great approach and also encourages the child to speak the language from Time to Time. The application has mostly Indian languages such as Hindi, Tamil, etc., but there's an option to select just English as well. It is filled with a lot of interactive activities such as stories, speed reading, jumble word games, etc. However, this Language Learning Apps isn't for someone who is just starting with alphabets, but your kid can already form and understand words. Try this right away! Download  : (Android)
Lingokids Play learning App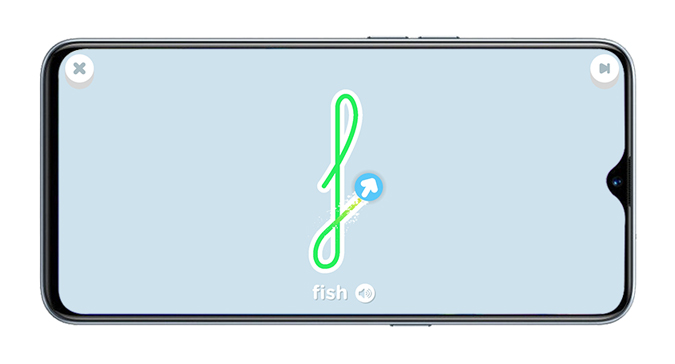 This Language Learning Apps relies on content from Oxford university press. To start, you need to sign up and select your kid's language skill level for a tailored English course. An example, if he can read Simple phrases, individual words, or can also communicate easily. The type of lessons covers all the essentials. You can find exercises on numbers, colors, Alphabets, shapes, and other More rudimentary lessons. To keep learning in check, you can set practice reminders, too, so the learning is continuous. You have a seven-day trial period, after that which it costs $15/month. Download  :  (iOS | Android)
Unuhi: Bilingual Books for Children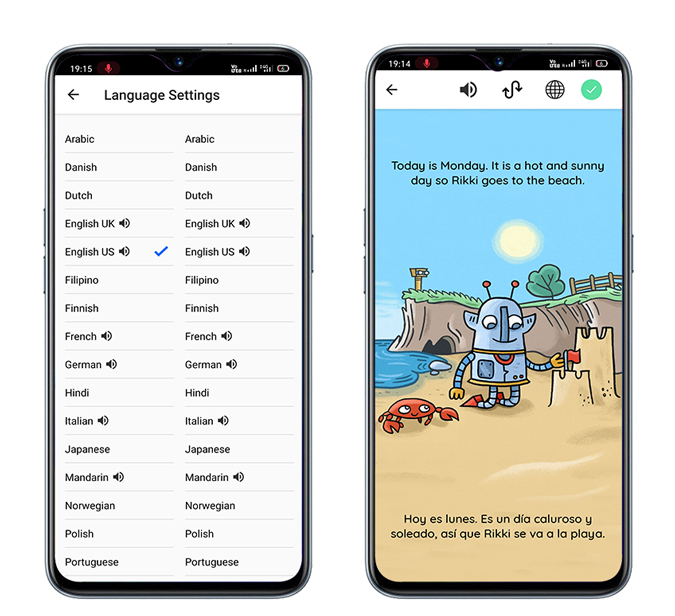 Made by the University of Oxford, Unuhiis an application that uses a bilingual method in the form of flashcards and stories to teach. All you want to do is download and select only two languages. You could change the language anytime and download stories for offline viewing. The Language Learning Apps don't require signup. However, most of the flashcards and stories need to be bought to read in its entirety. If your kids like listening to stories, there is a narration option as well, which pronounces sentences in both the chosen languages. Download  :  (iOS | Android)
Conclusion :
Without getting bored, These interactive games are a fun way for kids to learn. The Language Learning Apps range from necessary English language skills to learning how to read. So you will try all of them and probably create a list of favorite apps for your kid for a holistic approach. Mixing and matching these apps will make an excellent schedule for your kid's language growth. Now Download and let your kid try for himself.  You can Also Try Best Language Learning Apps For Kids.