Discord is an excellent social app for gamers. You can join a variety of groups and channels to connect with other gamers who share your passion for the same games. However, if you use Discord infrequently or have decided to switch to another platform, uninstalling the app is a good idea. After all, why would you want to keep a program that you use infrequently or no longer?
Discord Refuses to Uninstall
However, it appears as though Discord is a stubborn program. Numerous users complained that despite multiple attempts, they were unable to uninstall the program.
What frequently occurs is that users uninstall Discord, but the app remains in an unknown file location on the PC. When users attempt to delete Discord again, the PC reports that the file has been moved and thus cannot be deleted.
Well, If you see yourself in a similar situation, this guide will assist you in resolving the issue. Utilize the solutions provided below to quickly resolve this issue.
How To Uninstall Discord From A Windows Computer
1. Uninstall Discord From Control Panel/ Apps & Features
Here, In the Control Panel or the Apps & Features section, verify that Discord is still listed. If you uninstalled Discord via the Control Panel, it might still be visible under Apps & Features — or vice versa.
2. Delete The Discord Cache
After uninstalling Discord, ensure that you also delete the app's cache.
1- Go to the Windows Search box and type %appdata% 
2- Open the AppData Roaming folder and locate the Discord folder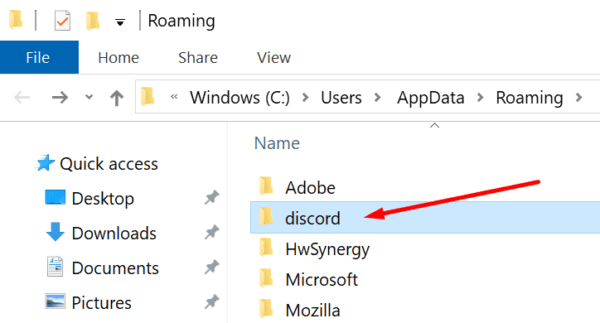 3- Right-click on the folder and delete it 
4- Go back to the Windows Search box and type %LocalAppData%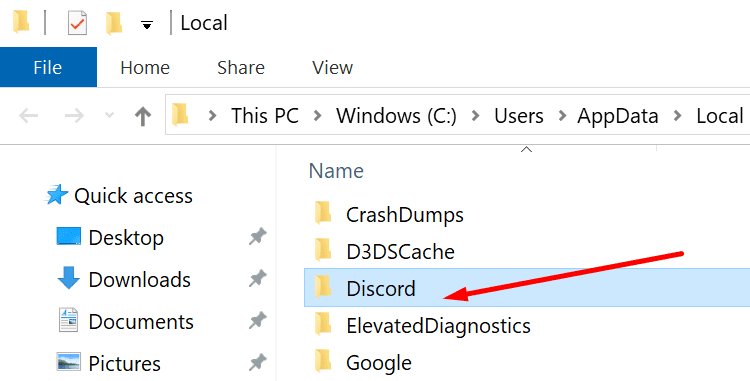 5- Locate the Discord folder in your local AppData folder and delete it 
6- Restart your computer and check if there are any Discord files left on your computer
3. Delete Discord From The Registry
After you've deleted the Discord cache, it's time to purge your Registry of all Discord keys.
1- Go to the Windows Search box and type Regedit 
2- Launch the Registry Editor and follow this path: HKEY_CURRENT_USER\Software\ Discord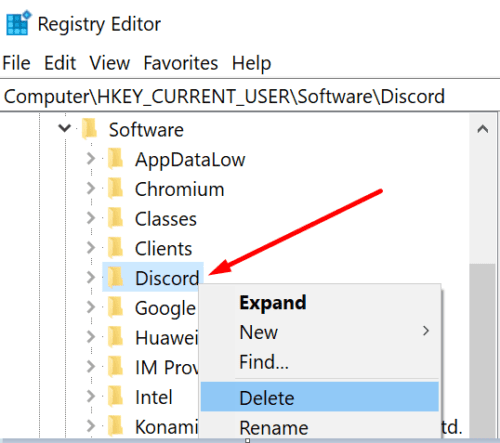 3- Right-click on the Discord folder and select Delete 
4- Restart your machine.
4. Use An Uninstaller Software
If you still haven't managed to uninstall Discord, you can use uninstaller software to get the job done.
These programs will handle everything for you. But, first, they'll delete every Discord file they discover on your computer. In other words, they'll uninstall all references to Discord from your file system and Registry.
Wise Program Uninstaller, Revo Uninstaller, Advanced System Optimizer's uninstall manager, and IObit Uninstaller are some of the best uninstaller software for Windows.
5. Run An Antivirus Scan
Certain types of malware may make it impossible to uninstall programs from your computer. This is because these malicious tools automatically install a variety of programs on your computer. By restricting your ability to remove programs, these malware tools ensure that you do not uninstall the programs installed on your machine. Conduct a full-system antivirus scan to resolve this issue.
6. Run SFC
System File Checker is a convenient built-in tool that enables users of Windows 10 to scan and repair their system files automatically. Well, To run SFC, open Command Prompt as administrator and type SFC /scannow followed by Enter.

7. Use Microsoft's Install And Uninstall A Program
Microsoft is aware that installation and uninstall issues are fairly common. That is why the manufacturer developed the Program Install and Uninstall tool. If you are unable to remove programs, download and run Microsoft's Program Install and Uninstall tool.
Conclusion: Uninstall Discord From Windows
Inability to uninstall Discord could be the result of corrupted Registry files, malware infections, or other factors. This guide provided seven solutions to assist you in resolving this issue and completely uninstalling Discord from your machine.