Are you looking for Screenshot apps for Android? Stay with us if you do. It is very simple or straightforward to capture a screenshot of your phone's screen. You only have to hit the Down (or Up) Volume and Power buttons. Then, you just keep it for a second, so your mobile screenshot will capture it, and save it in your Photos app, too.
What about your screenshots if you want more. For example, my work as a content writer requires many screenshots and articles like this to be annotated. Now you can first move them to PC and then use image editing tools, like Photoshop, to edit screenshots.
But there is another easy way of editing screenshots without being transferred to the PC. This is where advanced Screenshot apps for Android are shown. I hope you'll find them essential. So come, let's look at them.
7 Best Screenshot Apps For Android
Here is a complete list of screenshot apps for Android.

Super Screenshot makes it even more fascinating to list screenshot apps for Android. The screenshot adds lots of wonderful features. A screenshot is still captured using the same technique. You just have to touch or use the gesture function on the button combination. However, whenever you take a screenshot, you are given many options to add a text message in any color you could possibly imagine, blur some of the pieces in the image, and then resize the image.
The app allows us to write, which is best when you have to draw an arrow and concentrate on a particular part of the map. You will be presented with sharing options after successfully editing the screenshot. The application includes ads and can be used free of charge.
You just have to start the app and hit the "Start Capture" button. Now the app runs behind the scenes. You should view editing options when you capture a screenshot. When you don't see it, manually head to the app in the notification area, depending on your make and version.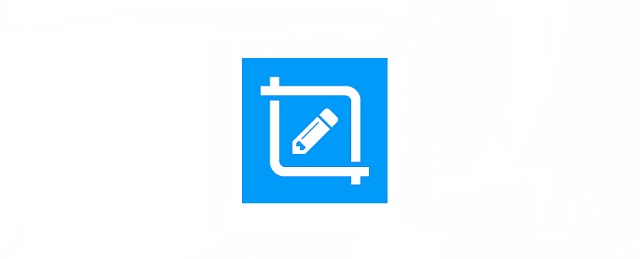 Screen Master moves matters a step further than the above-mentioned Super Screenshot. However, there are common editing options like crop, color text, bubble, and annotation. So you can also add emoticons or stickers to this powerful screenshot tool.
I also recommend that you use a blurring option because you do not want to rub your fingers on the screen now. You simply have to select an area, and it will be blurred. The experts call it Mosaic, so the selected area is pixelated.
What is incredible is when you have selected the area you need. Then, you can just drag it. In other words, it simplifies life. In addition to using fingers, it looks more professional to create fluttering effects, particularly when using blogs or presentations. There is also a zoom function, and on a smaller screen, it can be quite useful.
Start with the application that lists you on your display screen with a floating button. If you like a screenshot to capture, just hit the button. Then, scroll down if you want additional Screenshot apps for Android! The app includes ads and is free of charge.

It is very easy to use the screenshot touch. It also creates a floating button to take screenshots or save a video on your screen. This isn't enough, however. One wonderful feature some of you want but you can't find in the screenshots app is the ability to capture a screenshot.
Assuming you browse a website, you want to capture a screenshot, but more content is under the display screen. You can capture a full-page screenshot after using Screenshot Touch, although this is not visible clearly on the screen. It's terrific. I captured many screenshots, like some others, before I found this app, but no longer.
The screenshot can also be saved in PNG and JPEG. The Image Quality option allows you to limit the image size through the compression of images. You can also use the shake option to take the images and delete the status bar. Now you can also change the resolution, frame rate, and bit rate on the screen recorder settings page. The bar in the reporting area is nevertheless a real saver. From there, you can access the whole app. Scroll down if you want additional Screenshot Apps for Android. Image editing includes MS Paint, such as squares or circles, line thickness, opacity, and pen and color.

Touchshot improves with previous apps after you offer an option to save your screen. A video recording screen that takes all that is displayed on your screen.
There are various possibilities for taking a screenshot, editing the image, a screen record, and configurations after you start up the app. You can also pick up screenshots from the device. It also offers a widget option for building the best shortcut. You can ask the app to delete the status bar and softkey bar when you take a screenshot as it improves your screenshot look.
The Toucshot's screen recorder is also known. Then you will notice some additional options to choose a resolution, frame rate, bit rate, and sound record.
After the app is launched, you will then see a pop-up that explains how easy the whole process is. However, there also appears a floating bubble that allows you to capture screenshots and record screens.
After capturing the screenshot, you can edit the picture as well. However, the options in comparison with some previous apps are very limited. You can also add text on an image and draw with fingers and an Image Stamp, which is 4 little pictures like smiley or arrows.

Look no further if you are an expert looking to promote your screenshots. The screener enables screenshots to be attached to frames, and specific effects or background information can be added. It is easy to use the application. You can open the screener app and select a device frame by capturing screenshots. Now, shadow, reflection, and background can also be added. Either you can blur, or you can add a personalized background color. Save the screenshot and share it once it is done successfully. The app supports 100 handmade device frames such as Google Pixel, Galaxy S8, etc.

Another wonderful app to capture screenshots on your mobile phone is Screenit. However, the integrated photo editor offers many possibilities for editing. Similar to some apps in that list, Screenit is the ability to write texts or to draw lines, such as fast crops, frames, overlays, color effects, and sticks.
Nevertheless, Screenit allows the navigation or status bar of screenshots to be activated automatically. Two different flavors are also available. The test variant is 48 hours long, which allows easy unlocking or free use of it with a single purchase. But the ads are there.

Screenshots help you to create your screenshots instantly once you capture them, as the headline suggests. However, from the notification drawer, you can also set it to be a fast settings tile (for Android 7.0 or later). In addition, you have the choice to either save or share the screenshot once you capture it. Let us know below if you want more Screenshot Apps for Android!
The Bottom Line: Screenshot Apps For Android

Here is everything about 'Screenshot Apps For Android.' Screenshot Touch is so much recommended that my screen capture tool is my default. You can use it easily and provide features like a screen recorder, screenshot, image editing, various formats, and many other settings. It's a superb screenshot application in the Play Store.
There is no other Play Store application but Screen Master that does not provide long scrolling screenshots and a few extra editing options. You can also try out the one you like most and see which. Let me know your proposals and experiences and if you know any other robust competitors who should list them.