Without any doubt, uTorrent is one of the most popular torrent clients. You can use it download just about any torrent file, no matter in which format it comes. And of course, you can also download movies using uTorrent. If you keep on reading this article, that's precisely what you'll learn to do, as we'll teach you the best practices (including tips and tricks).
To learn how to download movies using uTorrent, you need to understand several aspects of this operation. This is why we'll begin with the basics, teaching you how to install this torrent client and where to look for movie torrents. And finally, we will teach you how to download a torrent movie file, in addition to seeding the file to other P2P users. So, without further ado, let's jump right in.
We does not condone illegal file sharing or copyright infringement. Even though P2P file sharing technology is legal, many of the files exchanged via P2P are indeed copyrighted. Uploading these copyrighted files can put you at risk of a civil lawsuit. While these lawsuits are often class-action cases, some have been targeted at individual users in an attempt to make an example of them.

So, here's how to download movies using uTorrent in 2019.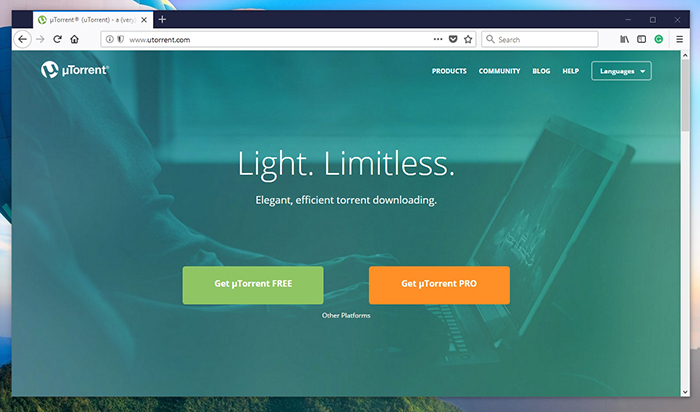 At the moment, you will see two different versions. While uTorrent Classic should be your go-to torrent client, you can use uTorrent Web in case you don't want or can't install the software locally;
Wait until the file is downloaded and double-click to initialize the installation;
Pay attention to every step since uTorrent might ask you to install bundled software;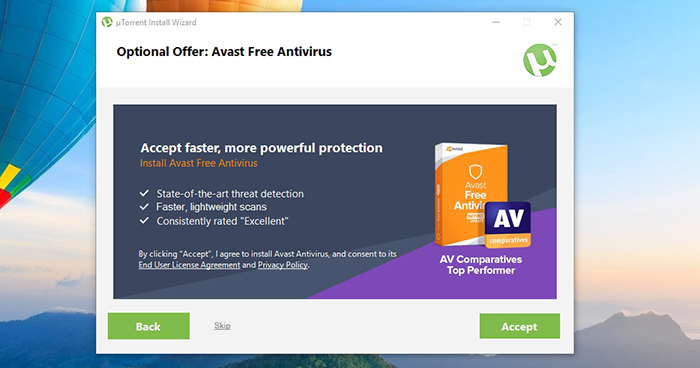 Once the software is installed, you're ready to dive into the world of torrenting. Let's continue by learning how to download movies using uTorrent.
Now, you need to find a reliable torrent website. Here are our suggestions when it comes to the best torrent sites. In case you'd like to be sure that you're on the safe side of the law, check out legal torrent repositories. For the sake of giving you an example, we will use ThePirateBay.org, which is perhaps the biggest torrent repository on the Web;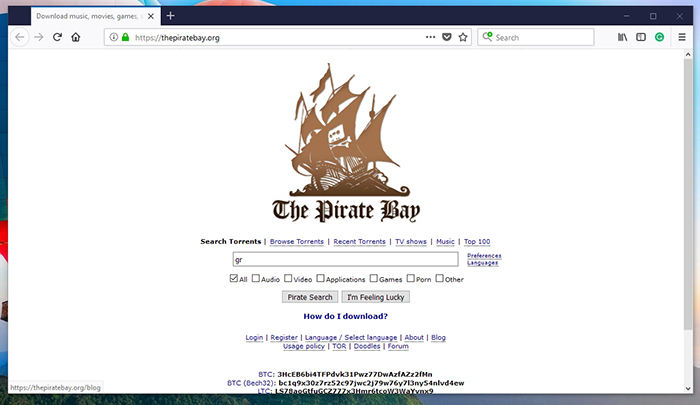 Once you open The Pirate Bay in your Web browser, you will get to see a prominent search bar. You can use it to find a specific movie, or you can click on 'Movies' to browse the category on your own;
No matter which route you go, The Pirate Bay will display a long list of results. Please note that torrents at the top of this list are usually the 'healthiest' which means that you'll download them faster than the others. This is because these torrents have more seeders than leechers;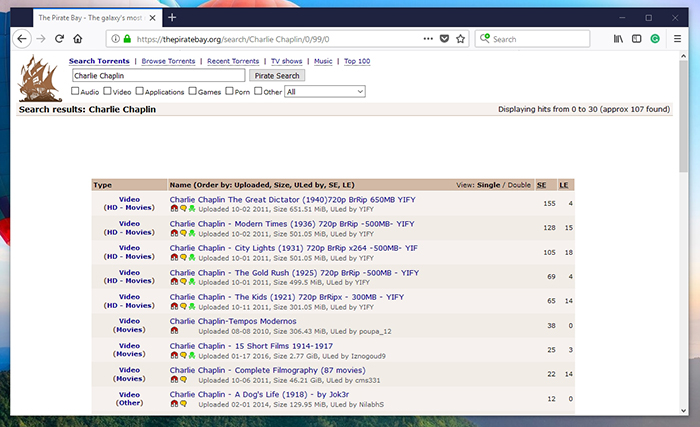 Once you find the torrent file, go ahead and click on it. The Pirate Bay will show a nice overview;
To download the torrent file, click on 'Get This Torrent.' If the link doesn't work, you can right-click on it and open it in a new tab. The movie torrent file will now download to your device.
You can double-click on the torrent file to open it in uTorrent;
Alternatively, you can open uTorrent and then go to File > Add Torrent. A pop-up will appear that you need to use to find the locally stored torrent file;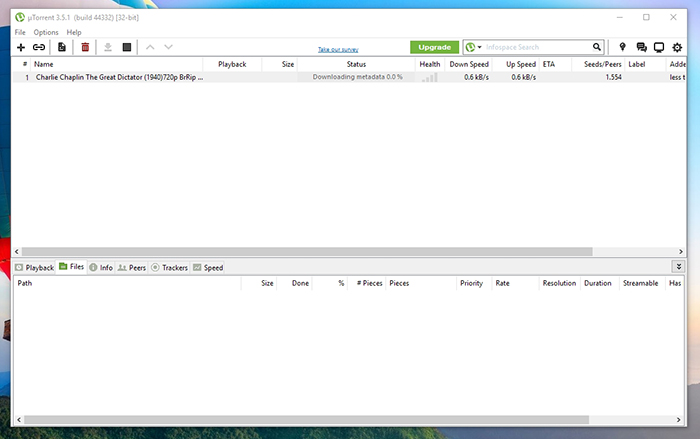 Depending on your uTorrent settings, you might be asked where you want to save the files once they are downloaded. If you don't see this pop-up, uTorrent will download them to its default location (usually in the Downloads folder);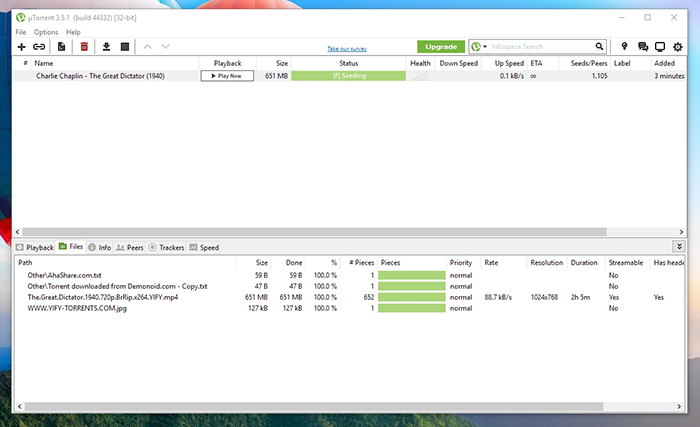 That's it. uTorrent will now download the files on its own by connecting to seeders. In the meantime, others will be able to take bits of data from your computer.
So, that's how you download movies using uTorrent. Once the download is done, it's advisable to keep uTorrent active for a while. This means that you'll be seeding the torrent file and helping other torrent users to download them.
Dear readers and visitors, this is where we end our article. We do hope that you've found this article useful and that you have managed to download a movie torrent. In case of any issues, please let us know in the comments section below.