QuickBooks is one of the market's most popular accounting software. It contains all the elements that small and medium-sized businesses have to track the cash flow. Quickbooks online can also be used to store and access your data from several devices in the cloud. But users are sometimes unable to login to their QuickBooks Online accounts. Or, if you hit the login button, nothing occurs, or you get different error codes. To fix the problem, use the following solutions.
Why Can't I Login To QuickBooks Online?
Use A Different Login Link
Use a Different Login Link Use an alternative link if you can't login to QuickBooks using the login link that you would usually use. For example, go to https://qbo.intuit.com or https://quickbooks.intuit.com/sg/ and check if you can sign in.
Use Incognito Mode
Start your browser, open a new tab, and click More. To check that you can login to, open a new Incognito window. Probably, your cache and extensions interfere with the scripts QuickBooks tries to run on the page if you can access your account. To remove the cache, deactivate your extensions and check the results.
Clear The Cache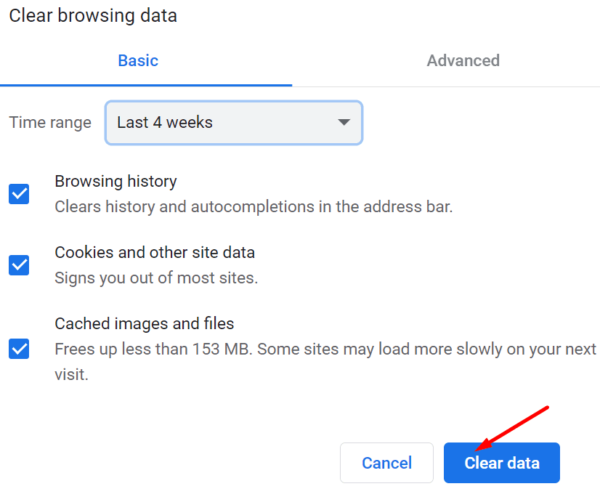 Click More Options, select History, and go to Clear Browsing Data to remove your cache and cookies from a Chromium-based browser. Next, delete and check results from your cache and cookies for the last four weeks.
Disable Your Extensions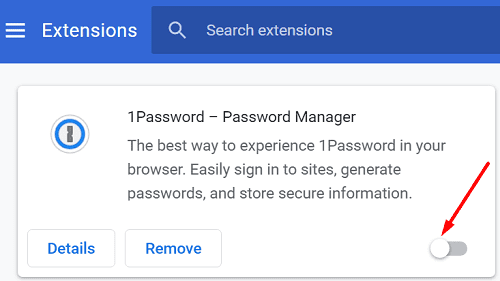 Then click More and select Extensions again. A list of all extensions installed on your browser should now be displayed. Open the new tab to login to your QuickBooks account, then check whether you are able to access them.
Update Or Reinstall Your Browser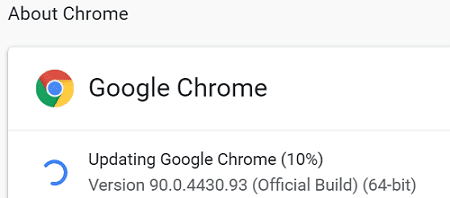 Check for updates and install the newest browser version on your device if the problem persists. To check for updates, please click More options, go to Help and Feedback and select About. Then, restart and check the results of your browser.
If the issue is still there, switch to another browser. Your current version of your browser may be broken. Login to your QuickBooks account with a different web browser.
Flush Your DNS
Clearing your DNS can solve your login issue.
1- First, close your browser. 
2- Then launch Command Prompt with admin privileges. 
3- Run the ipconfig /flushdns command—hit Enter.
4- Close Command Prompt, restart your browser and try to sign in to QuickBooks.
Add QuickBooks As A Trusted Site
Check if adding QuickBooks as a trusted site fixes the problem.
1- Navigate to Internet Options and click on the Security tab. 
2- Click on Trusted sites and hit the Sites button. 
3- Add https://qbo.intuit.com and https://quickbooks.intuit.com/sg/ to the list of trusted websites. 

4- Save the settings, restart your browser and check if you can login to your QuickBooks account.
Reset Your QuickBooks Password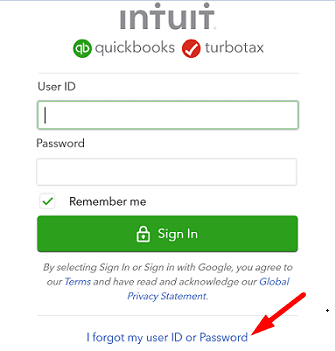 Several users said the problem had been fixed by restarting the QuickBooks password. Go to the sign-in page first, and select "I forgot my user ID or password." Then, follow the onscreen steps to generate the password reset link.
Contact the support team if the problem persists. Then return to the sign-in page, select my user identity or password forgotten, and click Try Something Else. Then click Speak to an expert, complete the fields you require, and press the Send button to chat to an expert.
ALSO SEE : CVS MyChart
Wrapping Up:
Use the alternative login link when you cannot login to your QuickBooks Online Account. Then clear your cache and cookies, deactivate your extensions, and browser update. Finally, add a trusted site to QuickBooks and flush out your DNS if the problem persists. Have you solved the problem with these solutions? In the comments below, share your feedback.