Very few games have so elegantly ruled the hearts of millions of gaming enthusiasts as Fortnite. With top-of-the-line graphics and a variety of exciting game modes, the third-person shooter is a pure joy to play. So it's unsurprising that Fortnite earned $1.8 billion in revenue alone in 2019. However, Epic's magnum opus is not invincible, and there are a number of games capable of unseating it on numerous fronts. Therefore, if you've grown tired of playing this third-person shooting game or wish to participate in a more lethal deathmatch, I've compiled a list of the best Fortnite alternatives that you should try to add some much-needed firepower to your gaming.
12 Best Fortnite Alternatives
Well, While selecting the best games like Fortnite, I kept three key criteria in mind: nerve-wracking gameplay, a variety of game modes, and a diverse arsenal of weapons. Additionally, I've ensured that battle royale games provide ample customization options in addition to coveted rewards for exceptional performance. Not to mention, those who pioneered last-one-standing gaming have a secure place in the lineup. As a result, I'm extremely bullish on my picks and believe they'll easily pass your acid test. Enough babbling? Let's take a peek at the most popular Fortnite alternatives in 2021!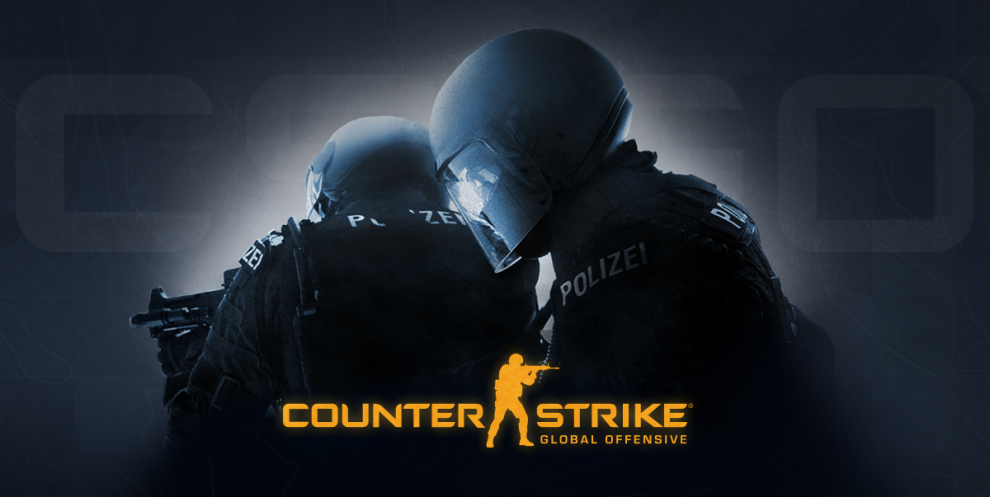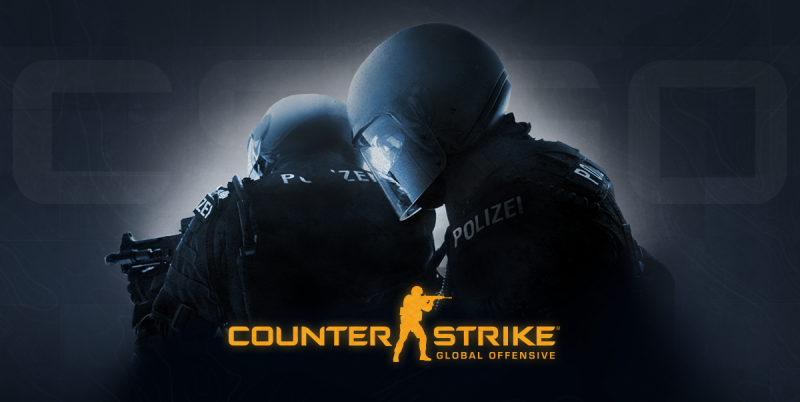 "Counter-Strike: Global Offensive" is the first entry in our roundup of the best Fortnite alternatives. After getting my hands on this action-packed multiplayer first-person shooter video game and exploring every trick it boasts, I can confidently say that it covers nearly everything necessary to serve as a worthy replacement for Fortnite in your special roster of games.
Well, Talking about the gameplay, Counter-Strike: Global Offensive is a little different from Fortnite. Two teams (terrorists and counter-terrorists) are pitted against one another in this game. And both sides must attempt to eliminate the other while also accomplishing a variety of other goals. For example, if you're a member of a terrorist organization, you will be tasked with planting bombs and defending hostages.
However, if you are a member of a counter-terrorist group, you must give your all to prevent terrorists from planting bombs, defusing bombs, and rescuing hostages. In terms of game modes, CS:GO boasts nine, including a battle royale mode, compared to Fortnite's three. Therefore, if you're looking for more action-packed game modes with intense battles, check out CS:GO.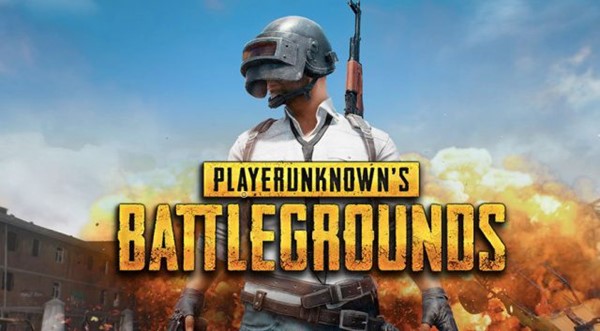 Without a doubt, PUBG, a.k.a. PlayerUnknown's Battlegrounds, is more intense than Fortnite. Therefore, if you're itching to jump into an adrenaline-pumping battle royale mode, PUBG is the way to go. As with Fortnite, it features stunning graphics and supports up to 100 players in the player-versus-player battle royale. Depending on your mood, you can begin the deathmatch solo, in a duo, or in a squad (up to four players) to enjoy scintillating gaming at your leisure.
And you would win the battle if you succeeded in decimating everyone else. PUBG's option to compete in four distinct battlegrounds is one of my favorite features. However, I found PUBG's battlegrounds to be more difficult to master than Fortnite's. To master each battleground's secrets, you must devise unique killer plans that keep you one step ahead of your opponents.
I've also enjoyed PUBG's classic and action-packed arcade modes, which have a slew of unique features. And you'll need to be at your best to overcome the obstacles. Another feature that distinguishes PUBG from Fortnite is the thrilling zombie mode, which will test your abilities as both a player and a strategist.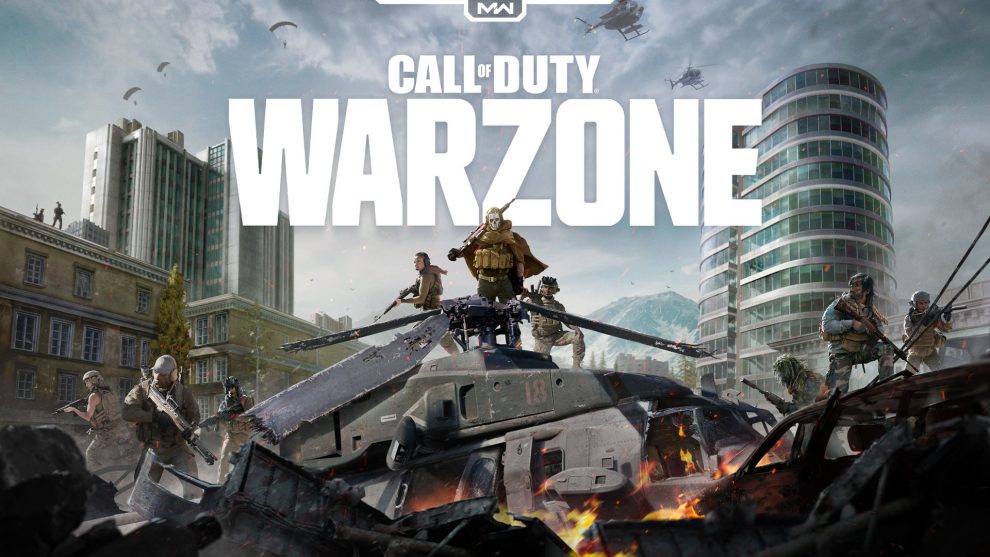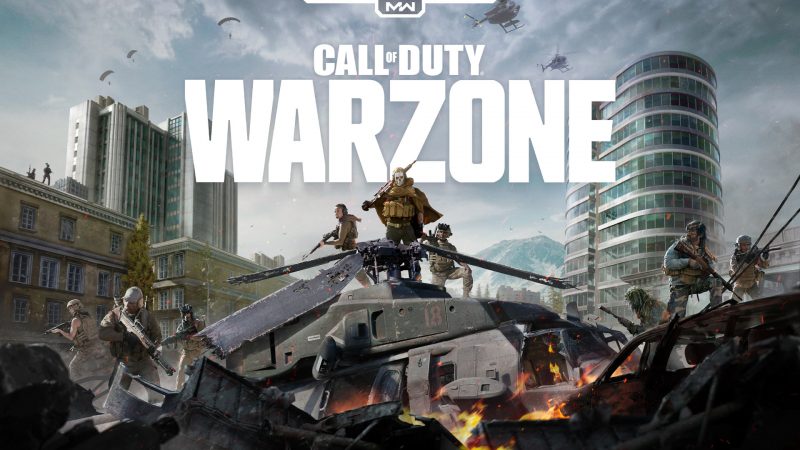 Call of Duty: Warzone is currently one of the best Fortnite alternatives and one of the best battle royale games available. Unlike other Call of Duty games, Warzone is a free-to-play title, which means that anyone can enjoy it. What I like about the game is that players are not tasked with the task of hunting for gun attachments. If a gun requires an attachment, it will be included with the weapon.
This simple distinction enhances the game's enjoyment by requiring you to spend more time playing the game than searching for loot. The same holds true for armors. All armor plates are identical and serve the same purpose. There is no armor that grants you additional health. This ensures that everyone competes on an equal footing.
In terms of the game, I adore it. It features a large map with room for up to 150 players. This provides you with excellent sniping and fighting opportunities. And, perhaps unsurprisingly, I adore Warzone's weapon system more than any other game on this list. All in all, a fun and challenging game that you can easily lose hundreds of hours to.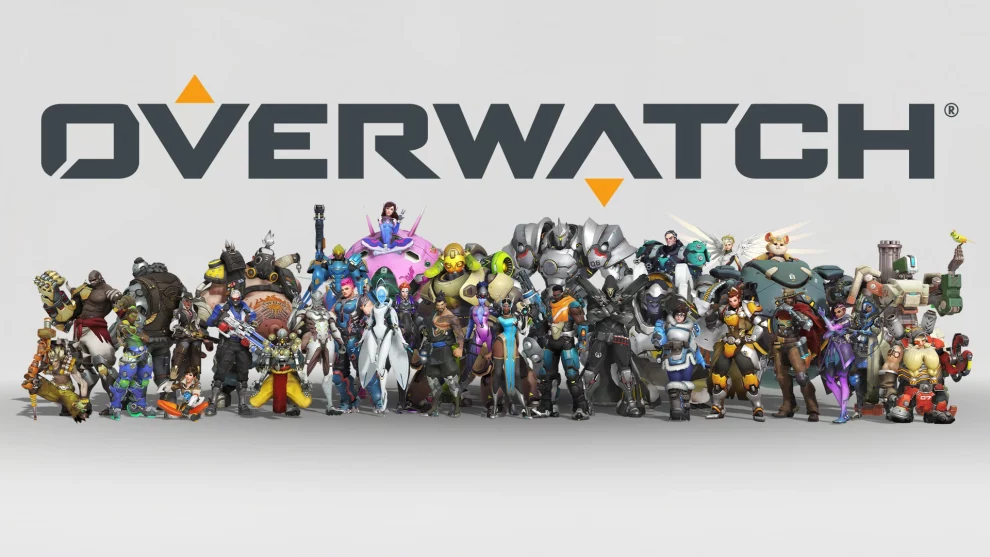 One of the most enjoyable aspects of Fortnite is how unpredictable it appears to be. And as someone who enjoys intense battles, you'd like to give Overwatch a try, as this first-person shooter is packed with enough tricks to keep you constantly on your toes. The hero shooter, set in near-future earth, features squad-based combat between two opposing teams of six players each.
Well, The one feature that makes Overwatch more appealing than Fortnite is a great roster of more than 30 characters that are known as heroes. Also, Each hero has a distinct style of play that can be classified into three distinct roles. As a player, you are responsible for securing and safeguarding control points with your teammates. Yes, you must also escort a payload across the map in a limited amount of time.
Unlike Fortnite, which has three game modes, Overwatch has seven, including Deathmatch and elimination. No matter how selective you are, these game modes will sweep you off your feet. Unfortunately, while everything about the hero shooter is appealing, it is prohibitively expensive and does not support Android or iOS. I wish the developer would make this app available for free and also on mobile devices sooner rather than later.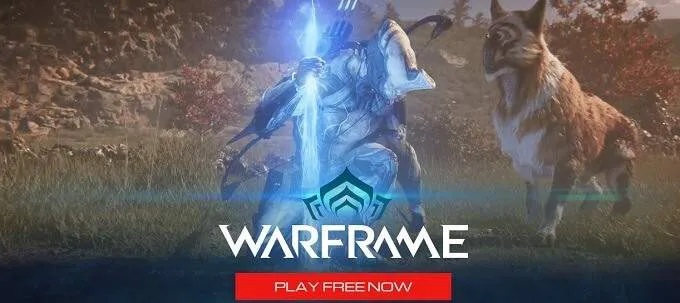 Each time I've gotten my hands on Warframe, I've been impressed. And I see no reason why this game cannot live up to your expectations as well. This cooperative action role-playing and third-person shooter game excels in a variety of areas, including action-packed gameplay, and also includes some cool customization options for when the stakes are really high.
To begin gaming, you must first customize your character by utilizing the "Warframe" armor unit – similar to how you augment your avatar in Fortnite. Next, you can equip your character with a variety of high-quality weapons, including sidearms and guns. And once you're battle-ready, you'll be assigned a variety of missions across the solar system's planets and moons.
As with Fortnite, Warframe rewards players for completing notable missions. Additionally, you can participate in community challenges to demonstrate your player superiority.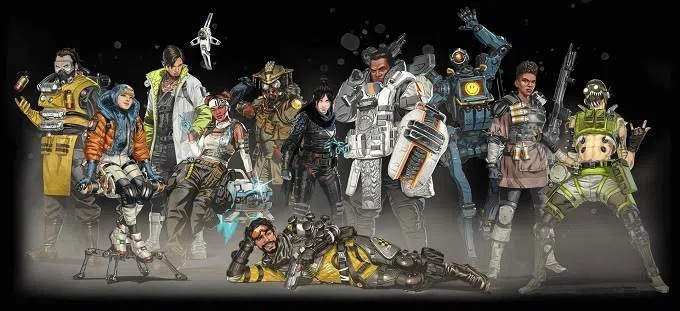 Apex Legends, a timeless battle royale game, deserves a place in this list of the best Fortnite alternatives. The best aspect of this game, in my opinion, is the fusion of elements from various video games, including Respawn's popular Titanfall series. That is why, regardless of how many times you play this game, it never seems to lose its allure.
Unlike Fortnite, which pits 100 players in a last-one-standing battle, it pits up to 60 players in squads of three in a deathmatch on a remote island. And one player is tasked with the responsibility of directing the squad's landing. Following a successful landing, each squad must search for weapons and other valuable resources in order to fight other squads and survive deadly attacks.
The play area gradually shrinks in size until the island is reduced to a single squad. Similar to Fortnite, Apex Legends offers several items to enhance your arsenal and allows players to communicate with one another via voice chat.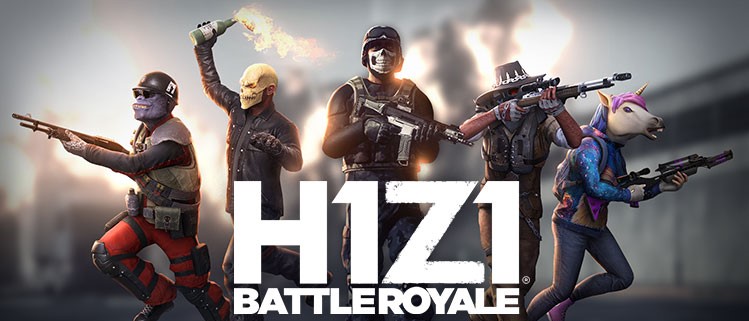 When it comes to electrifying battle royale gameplay, "H1Z1 Battle Royale" delivers. Similar to its more popular counterparts, "Fortnite" and PUBG, it allows for up to 100 players to compete in a last-one-standing deathmatch. Depending on your preferences, you can initiate the battle alone or with your best friend.
Unlike Fortnite, H1Z1 Battle Royale allows for five-player teams. However, in terms of gameplay, it's quite similar. Once players land in a random location above the map, they must devise a means of self-defense. Players have the opportunity to scavenge for a variety of items, such as weapons, equipment, and first aid kits, in order to stay one step ahead of the battle. Additionally, it enables players to construct makeshift tools such as body armor in order to better defend themselves.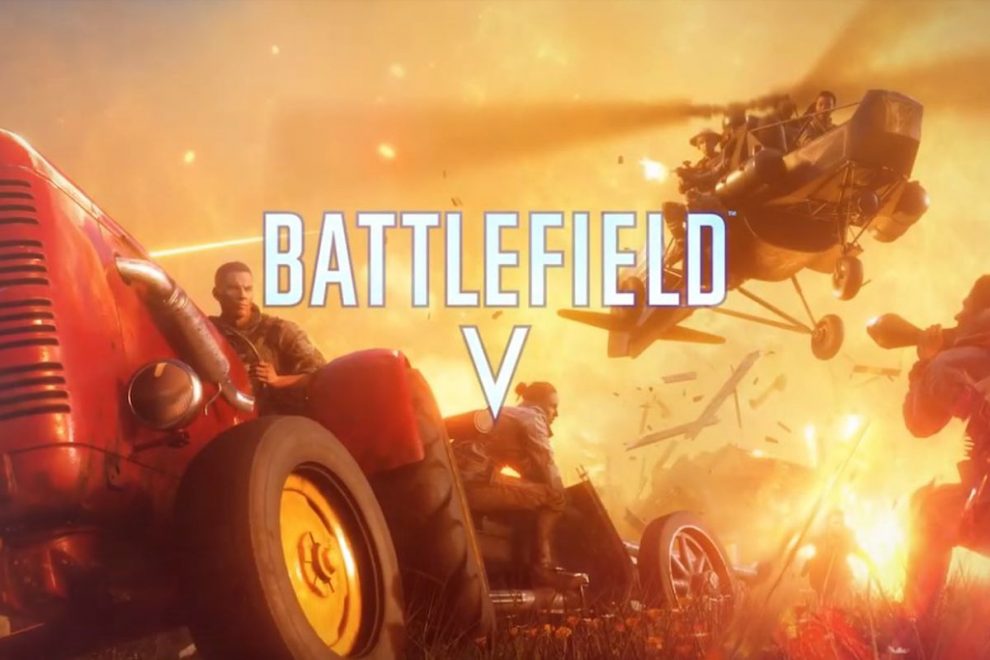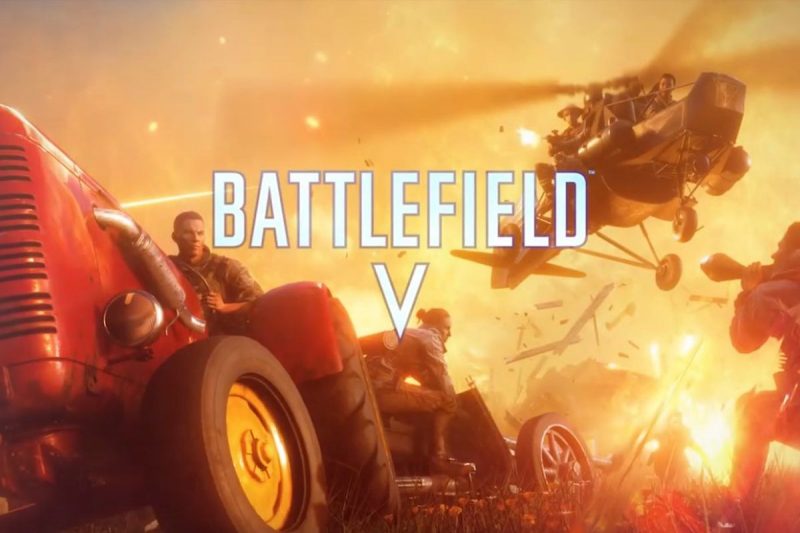 Battlefield 5 has also released a new expansion to their game called "Firestorm" to capitalize on the Battle Royale craze. The Firestorm incorporates all of the original game's cool weapons, vehicles, and environmental elements into an entirely new map for gamers to enjoy.
In general, the gameplay is similar to other battle royale games, and I had a great time playing it. The map is stunning, and you're sure to have a great time playing it. Additionally, the game features enjoyable drops and loot, which contribute to the game's enjoyment.
That being said, there is nothing here that elevates this game above the rest. I mean, Battlefield V players will undoubtedly enjoy this game, but I doubt it will lure players away from popular battle royale games like PUBG or Fortnite. Additionally, the game is not free to play, which acts as a deterrent for new players.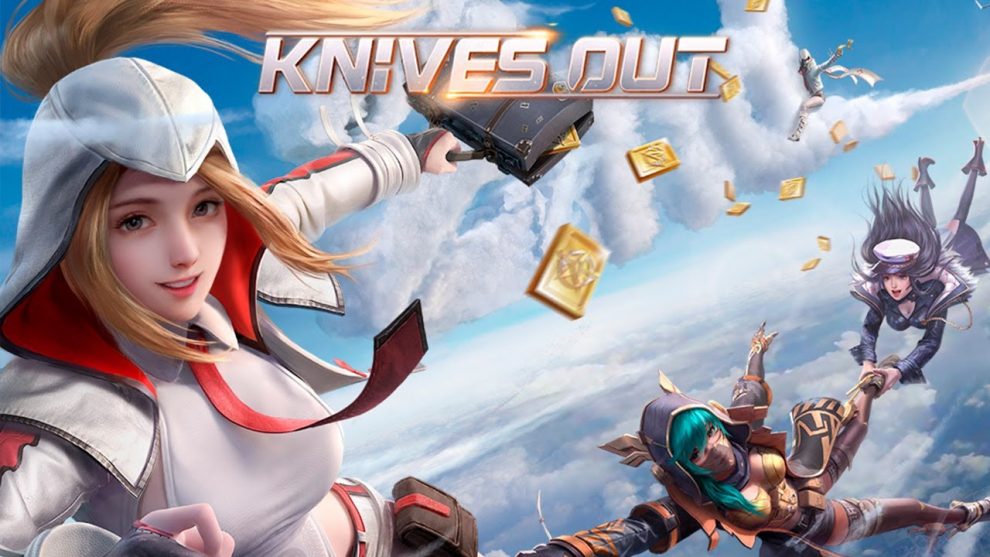 Simply put, "Knives Out" is an excellent battle royale game that earns the distinction of being a noteworthy alternative to Fortnite. It pits a hundred players against one another, and the battle that decimates everyone else is declared the deathmatch winner. In addition, it enables five players to team up and fight in a group match.
Knives Out's graphics are adequate – if not superior to Fortnite's. In terms of customization, I've found it to be adequate. However, it would have been preferable if there were more weapons. However, I don't believe these are significant trade-offs, as the game performs admirably on the majority of fronts.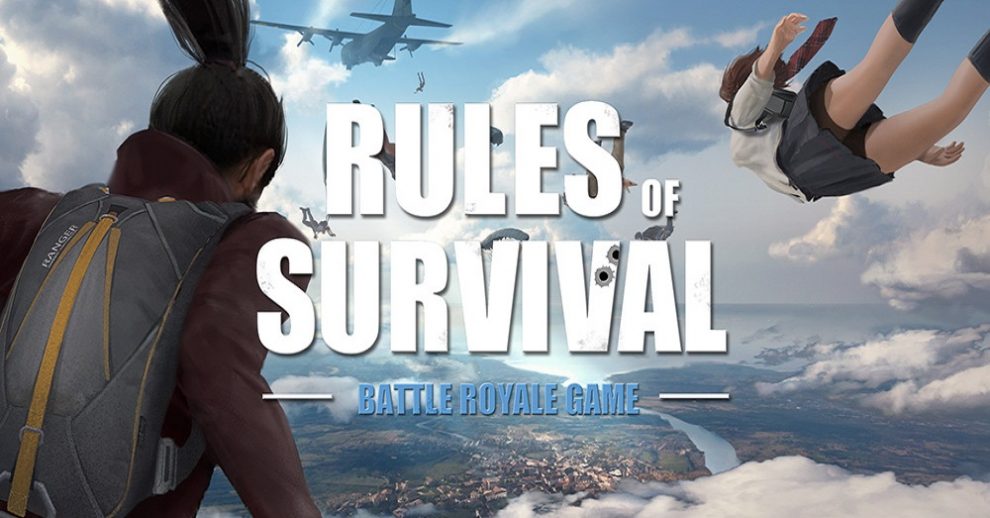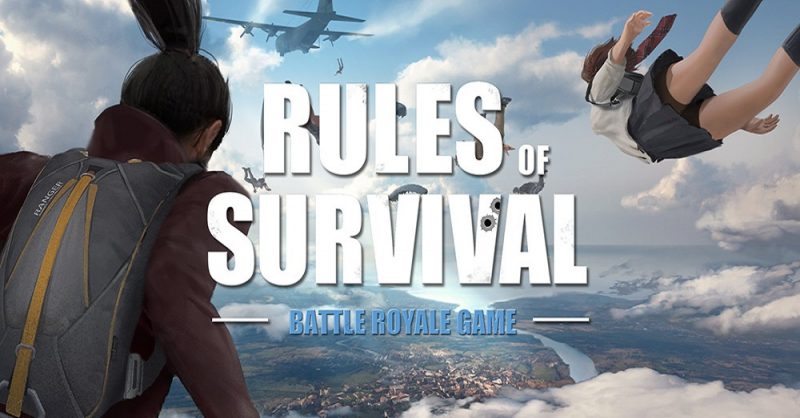 So you've lost interest in Fortnite's battle royale mode, which allows only 100 players to compete in Deathmatch? Well, If the answer is yes, there's no better alternative than "Rules of Survival," which supports up to 300 players concurrently. In addition, the multiplayer online battle royale game is equipped with all the bells and whistles necessary to earn your vote.
You can start RoS in a variety of modes, including solo and duo. If you prefer to fight in groups, you can choose to play the match with four or five players. Depending on the mode you're playing, the match is won by the last person or team standing at the end.
Though not as impressive as the ones available in Fortnite, RoS' playable maps, Ghillie Island (120 players, 4.8km4.8km), and Fearless Fiord (300 players, 8km8km) are well worth mentioning. Not to mention that it includes enjoyable game modes such as Gold Mode and Diamond Mode that you will enjoy playing endlessly.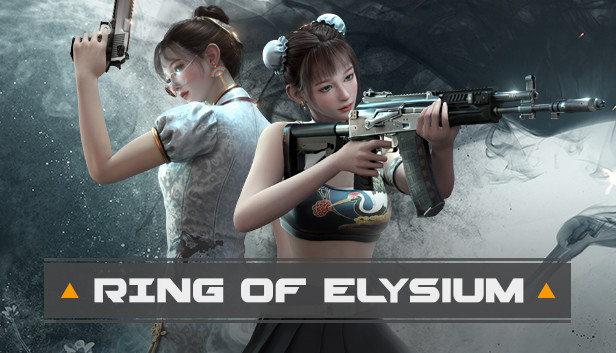 Whether you're new to battle royale gaming or a seasoned veteran, "Ring of Elysium" will captivate you. Though it pits only sixty players against one another (as opposed to 100 in Fortnite), the gameplay is incredibly intense. Players are trapped in a dangerous situation and must fight for survival in a nerve-wracking battle.
And the only way they'll survive is by murdering others and protecting themselves from vicious attacks. As with Fortnite, it allows players to scavenge critical resources to improve their chances of survival. Though Ring of Elysium's weapon roster is nowhere near as extensive as Fortnite's, it contains enough useful weapons such as assault rifles, sniper rifles, submachine guns, shotguns, and handguns to live up to your billing.
On the customization front, it offers several options for giving your avatar a dashing appearance. Therefore, if you enjoy giving your character a unique appearance, you will not be disappointed. It is also one of the best Fortnite alternatives.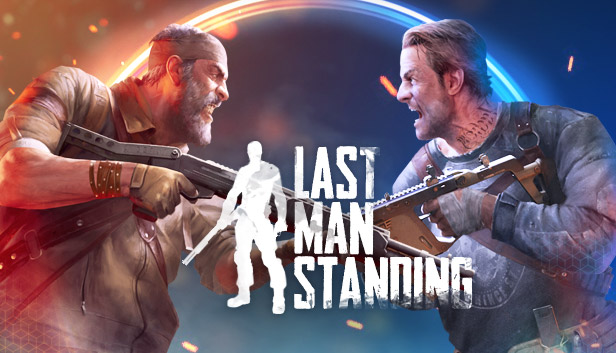 If you're looking for a more refined battle royale game to replace Fortnite on your Windows PC, "Last Man Standing" is an excellent choice. With a similar gameplay mechanic in which players land on a massive warzone alongside 99 other players and scavenge weapons and other tools to defend themselves and kill others, the chances are that you'd enjoy playing it on your PC.
Last Man Standing boasts a sizable arsenal of over 30 weapons, including guns, rifles, SMGs, assault rifles, sniper rifles, and rocket launchers. Though the weapons are not as versatile as those found in Fortnite, they are more than adequate. Additionally, it hosts monthly and seasonal tournaments for players to showcase their abilities and compete for coveted prizes. Well, It is one of the best Fortnite alternatives.

Wrapping Up: Fortnite Alternatives
Hopefully, your time playing battle royale games will become more exciting as a result of this. Though Fortnite continues to dominate most battle royale games across platforms, PUBG has the firepower to dethrone the former on a number of fronts. Additionally, there are a number of games that feature more intense gameplay and offer additional game modes. As a result, never neglect to investigate them. By the way, tell me about your favorite games like Fortnite and what draws you to them.