In this Article, We will guide you on how to download Windows 10 ISO file Using Microsoft's media creation tool. There are many ways to download Windows 10 ISO file like a third-party software Rufus. With Rufus' latest version, you can also download the Windows 10 ISO file.
However, it's better to download the Windows 10 ISO file Using the Microsoft's media creation tool because its legal, genuine and also safe and secure. You should not download the Windows 10 file from any other unknown and unauthorized sources, it might be corrupted or harmful to your PC.
For those not familiar with an ISO, it is sector-by-sector copy of a DVD that is stored in a disk image file. This ISO file can then be written, or burned, to another DVD to create a replica of the original, mounted as a drive letter in Windows, or extracted by a program like 7-Zip to access the files contained in it.
Meanwhile, before downloading Windows 10 ISO file Using media creation tool. Let's have some information about Windows 10 and its features.
Microsoft Windows 10
Microsoft Windows 10 is a personal computer operating system developed and produced by Microsoft and the successor of Windows 8.1. furthermore, Windows 10 has twelve editions, all with different features. in fact, all Windows 10 Pro and Windows 10 home are notable. in the meantime, Windows 10 Home is the basic variant of Windows 10 and is basically designed for use PCs, tablets and 2-in-1 PCs and Windows 10 Pro has all the features of Windows 10. But, it has introduced some extra features for business environments. Such as a bit locker and remote desktop.
Windows 10 Features
Windows 10 Pro has more features unlike Windows 7 and 8.1. So here are features of Windows 10 Pro. these features are mainly designed for business environments. Meanwhile, both Windows 10 versions ( Pro and Home) provide similar features. But on the other hand, Windows 10 Pro comes with some new features, which are actually designed for business environments. However, this doesn't mean that Windows 10 Pro is better than the Home version.
BitLocker
Remote desktop connection
Windows update for business
Hyper-V
Group policy management
Trusted Boot
Assigned access
Download Windows 10 ISO File Using Microsoft's Media Creation Tool
Unfortunately, Microsoft does not normally offer a Windows 10 ISO, but using a trick you can still get it directly from Microsoft's site as explained below.
If you want to install or upgrade Windows 10, you will need a Windows 10 installation media such as a bootable USB drive or CD / DVD disc. Then Windows 10 Media Creation Tool lets you create an installation USB drive or download an ISO file so that you can burn to a DVD to install an operating system on another device.
So here are 10 simple and easy steps to download Windows 10 ISO file Using media creation tool and follow the steps carefully.
Step 1. First of all, you need to do is download Media Creation Tool from Microsoft's official website. Go to Microsoft's official website and then click on Download the tool now.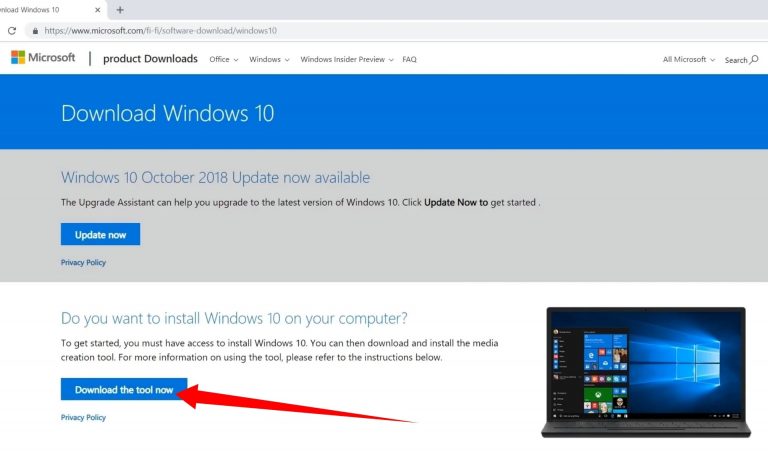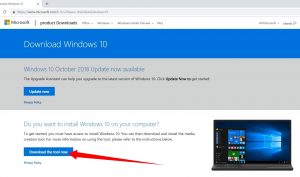 Step 2. Run the media creation tool. If you're using Google Chrome then simply press Ctrl+J to take you the download menu or click on the bottom left-hand corner to run the media creation tool directly.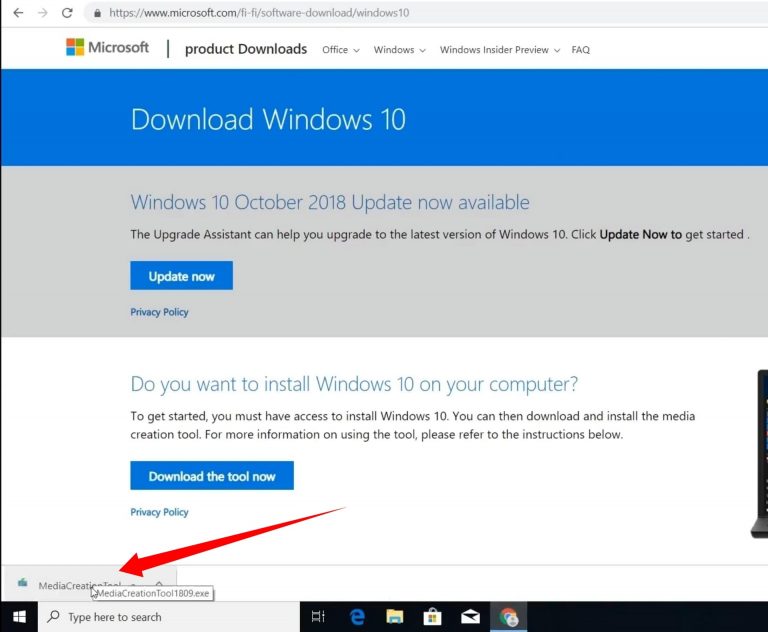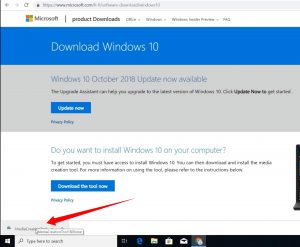 Step 3. Click Accept.